SBS Radio News
Woolies lifts Q1 sales to $15.2 billion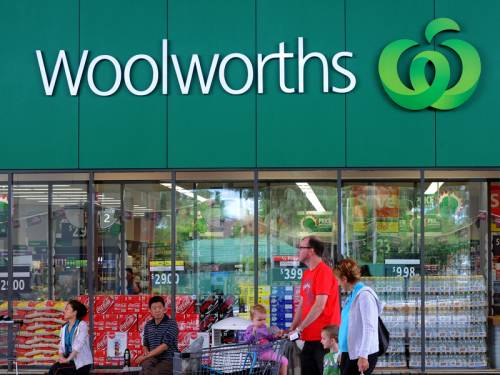 Woolworths first quarter sales are up 4.2 per cent and chief executive Grant O'Brien says there could be a glimmer of hope for consumer sentiment.
Woolworths chief Grant O'Brien is hopeful of happier times ahead for the retail sector, with the supermarket giant enjoying a 4.3 per cent lift in first quarter sales.
Woolworths sales for the 14 weeks to September 30 came in at $15.2 billion, buoyed by its key supermarket division, Big W department store, hotels and home improvement chain.
However, petrol sales fell causing Woolworths to lose market share.
Woolworths supermarket sales in Australia and New Zealand - its core operations - climbed 3.4 per cent to $12.6 billion as the chain increased its market share.
Mr O'Brien said while basket value - the amount spent each visit by shoppers - remained flat, more customers were walking through the doors of Woolworths stores.
He said there was some indication that consumer confidence may be improving but retailers were not out of the woods yet.
"The early signs are there but there's still a long way to go for us," he said.
"It's still too early to be a trend."
Mr O'Brien said nervous shoppers were continuing to look for value and Woolworths had performed well on a number of its campaigns.
Big W had an 6.2 per cent increase in sales to $1.1 billion due to improved customer numbers and items sold.
New brands such as Michelle Bridges and Guy Leech active wear had done particularly well and sales of the best-selling erotic novel Shades of Grey had also given Big W a bump.
Mr O'Brien blamed a 1.5 per cent fall in petrol sales on an increase in the increasing number of diesel vehicles, which used less fuel, and competition from its rival Coles.
Hotel sales were up 17.3 per cent to $379 million led by growth in food, bar and gaming sales.
Home improvement was 62.2 per cent higher for the quarter to $305 million due to the roll out of Woolworths new Masters chain.
Morningstar analyst Peter Warnes said overall Woolworths' first quarter results were in line with expectations.
He said the food and liquor division was doing well considering they were still facing deflationary pressures and Big W's focus on value was paying off.
Mr Warnes said it was too early to tell whether the Masters hardware chain was a success.
Woolworths shares closed seven cents lower at $29.09.