Top Stories

A man believed to be a serving British soldier has been brutally murdered on a London street in a suspected terror attack. Read more
SBS Radio News
March to protest violence against women
19 Oct 2012, 6:31 pm
-
Source: AAP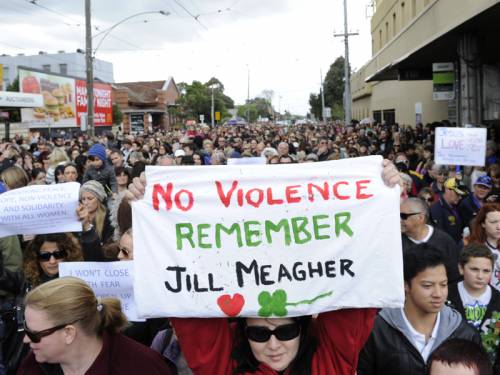 Melbourne residents will march to protest violence against women in the same area where Jill Meagher disappeared.
Melbourne residents are invited to take part in a night march on Saturday, protesting against violence and harassment towards women in the same area where Melbourne women Jill Meagher went missing.
Organisers of the Reclaim the Night march have organised the event in Sydney Road, Brunswick, where Ms Meagher disappeared last month.
Ms Meagher, 29, was killed in the early hours of September 22 during a short walk home after drinks with friends, triggering widespread public outrage.
The ABC radio employee was farewelled at a private funeral earlier this month.
Event co-organiser Natalie Pestana said the long-running march, which happens globally, is a statement that women should have the right to feel safe walking in public areas and not have to live in fear.
"We should be able to walk down the street without getting harassed," she said.
Ms Pestana said women also should not have to shoulder any blame if they encounter a violent or dangerous situation.
"When things happen to them, they should not be blamed," she said.
"Just because we're women, we get victim blamed."
The march will begin at 7pm (AEDT) on Saturday at the corner of Barkly Street and Sydney Road.
Adrian Ernest Bayley, 41, of Coburg, has been charged with Ms Meagher's rape and murder and is due to appear at a committal mention early next year.