Top Stories
A man allegedly linked to one of the Boston marathon bombers has been shot dead by the FBI while he was being interviewed. Read more
SBS Radio News
Loeb crashes out of Rally of Italy
19 Oct 2012, 11:41 pm
-
Source: AAP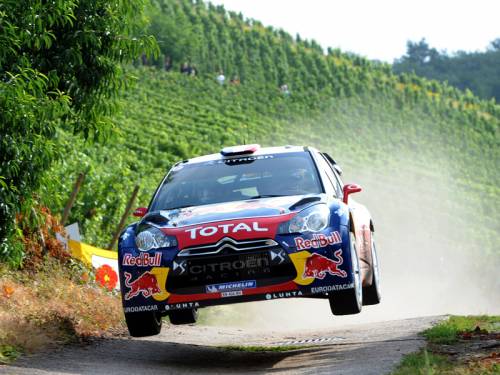 Nine time world rally champion Sebastien Loeb has crashed his Citroen on the second day of the Rally of Italy in Sardinia, ending his participation.
Sebastien Loeb, who claimed his ninth successive world drivers title on home ground in France a fortnight ago, crashed out of the Rally of Italy in Sardinia during Friday's third special stage.
The Citroen driver blamed an incorrect pace note for being too fast through the corner where his hopes of a ninth victory in this year's World Rally Championship went up in smoke.
"I was pushing really, really hard but it was a little mistake in the notes in a corner," said Loeb, of the narrow road after just five kilometres of the 30km Monte Lerno stage.
"I entered a bit too fast and hit the stone on the exit. It threw the car into a spin and finally we spun on the road.
"I turned around and continued but the steering was very hard so I knew something was broken in the steering. I continued for a few corners but after the steering was blocked completely and I had to stop there."
Loeb was the overnight leader by one second from his Finnish teammate, Mikko Hirvonen, who now heads the field from Ford rival Petter Solberg.
Solberg will be shouldering all of Ford's hopes after teammate Jari-Matti Latvala crashed out on the fourth stage of what is proving to be an arduous rally.
Belgian driver Thierry Neuville earlier rolled his Citroen while in fourth position overall, ending his event due to burns to his hands sustained when he was pushing the car back onto its wheels.