SBS Radio News
Foreign investment in China falls further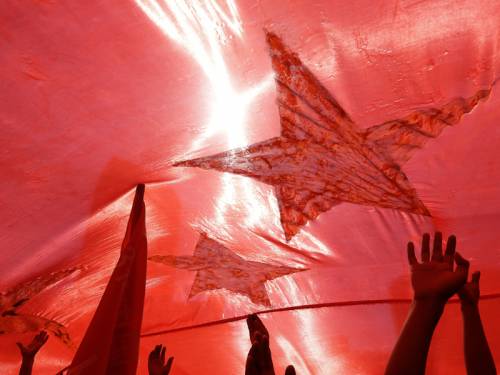 Investment in China from overseas declined by 6.8 per cent from a year earlier to $US8.43 billion ($A8.17 billion) last month.
Foreign direct investment (FDI) in China continued to fall in September, the government says, owing to persistent weakness in the global economy and a domestic slowdown.
Investment from overseas declined by 6.8 per cent from a year earlier to $US8.43 billion ($A8.17 billion) last month, the commerce ministry said on Friday.
The decline continued a downward trend stretching back to November, with the exception of May, when FDI eked out a marginal gain of 0.05 per cent.
The government has blamed the slump on the slowdown in global economic growth, the prolonged European debt crisis and rising costs and weak demand at home.
For the first nine months of the year, foreign firms invested $83.4 billion in factories and other projects in China, down 3.8 per cent from the same period a year ago, the ministry said.
Investment by the 27-member countries of the European Union fell 6.3 per cent on year in the first nine months of the year to $4.83 billion, while that from the United States dipped 0.63 per cent to $2.37 billion, the ministry said.
Capital flows from 10 Asian countries and regions including Hong Kong, Japan, the Philippines, Malaysia, Singapore and South Korea also tumbled by 4.9 per cent year-on-year in the period to $70.99 billion, it added.
Ministry spokesman Shen Danyang said China was in an "adjustment stage" in terms of receiving foreign funds but that the government remains optimistic about the country's long-term appeal to overseas investors.
"We think the general trend of FDI development in the country remains positive and healthy," he told reporters at a briefing.
He added that there were "positive changes" in the quality and structure of the use of foreign capital, such as a rise in fund flows into less developed central China.
Data on Thursday showed the world's second-largest economy has slowed for seven consecutive quarters, expanding 7.4 per cent in the three-month period ending on September 30, its worst performance since the first quarter of 2009.
Exports, the key indicator of the health of China's vital manufacturing sector, rose 9.9 per cent in September on year to a record monthly high, but analysts warned the performance was unsustainable given the weak global outlook.