SBS Radio News
US and Iran deny deal for bilateral talks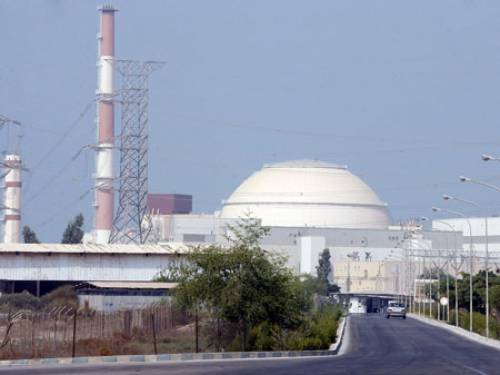 Iran and the White House deny there is any deal for one-on-one nuclear talks, although the US says it is open to such a dialogue.

Iran and the United States have denied any deal has been reached for one-on-one nuclear talks, as The New York Times has reported - even though the White House has said it is open to such a dialogue.
The report from the top US newspaper - published late on Saturday and immediately refuted by Washington and Tehran - comes at a key point in the US presidential campaign, with incumbent Barack Obama set to face Republican rival Mitt Romney on Monday (1200 AEDT Tuesday) in their last of three debates, this one focused on foreign policy.
Iran and its controversial nuclear program will certainly be a top issue for whoever wins the White House following the November 6 vote.
When asked on Sunday about the NYT report, Iranian Foreign Affairs Minister Ali Akbar Salehi said: "We are not involved in such a thing right now."
In Washington, White House National Security Council spokesman Tommy Vietor said: "It's not true that the United States and Iran have agreed to one-on-one talks or any meeting after the American elections."
Vietor also emphasised that Obama has "made clear that he will prevent Iran from getting a nuclear weapon".
But close US ally - and fellow Iran arch rival - Israel said it was aware of US attempts to directly negotiate with Iran over its nuclear program, though it did not believe such talks had taken place.
Indeed, Vietor was careful to say in his remarks that the United States has "said from the outset that we would be prepared to meet bilaterally".
Washington will continue to work alongside global powers on a "diplomatic solution" to the nuclear standoff with Tehran, Vietor said.
The US comments echo those from Iran's Salehi, who confirmed that negotiations between his country and the so-called P5+1 global powers - Britain, China, France, Germany, Russia and the United States - would resume next month.
Russia said last week a new round of talks between Iran's chief negotiator and six-nation representative Catherine Ashton, the European Union's foreign policy chief, could take place next month.
The talks had been stalled, with tough sanctions aimed at forcing a breakthrough.
Israel and Western powers accuse Tehran of seeking to develop a nuclear bomb, though Iran insists their nuclear program is for civilian purposes.
Israel, the Middle East's sole but undeclared nuclear power, has refused to rule out a military strike to prevent Iran from obtaining nuclear weapons.
Obama has favoured a two-pronged approach, combining pressure through sanctions with diplomatic negotiations, a strategy his supporters say is working.
When Obama took office, "the United States was isolated from the rest of the world on Iran", former Obama chief-of-staff and current Chicago mayor Rahm Emmanuel said on America's ABC News on Sunday, the eve of the big foreign policy debate.
"Three-and-a-half years later, the tables have been turned. Iran is isolated from the rest of the world," thanks to Obama's leadership.
But the Republican camp backing Romney accused the president of being weak on the issue.
"As we talk with the Iranians, whether it is bilaterally or unilaterally, they continue to enrich," Republican Senator Lindsey Graham said on FoxNews.
"I think the time for talking is over."