SBS Radio News
AGL pulls back over govt pricing moves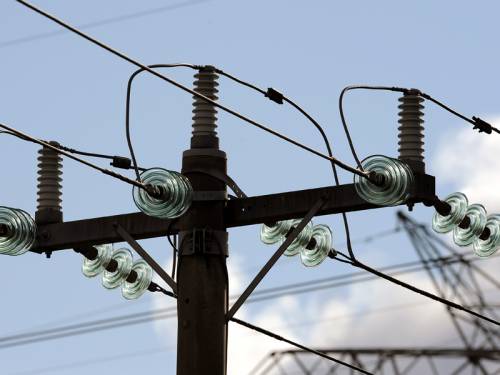 AGL Energy says it will pull back on promotion activity in South Australia following decision of the state's government on power prices.
AGL Energy says it has cut marketing and ended some customer discounts in response to the "ill-considered" decisions of state governments to regulate power prices.
AGL chief executive Michael Fraser announced the move as he revealed the company's profit could be sliced by up to $60 million because of a recent adverse Queensland Competition Authority (QCA) pricing decision and a similar draft decision by the Essential Services Commission of South Australia (ESCOSA).
He told AGL's annual general meeting the company was reducing spending on promotion, door-knocking activity and other marketing initiatives in South Australian and Queensland by about $10 million.
AGL was also considering a similar move in NSW, "in light of the direction of these regulatory price outcomes".
"We have always said that our level of activity will only continue while it makes economic sense for you our shareholders," Mr Fraser told shareholders on Tuesday.
Earlier in 2012, the Queensland government moved to limit power prices and South Australian regulators have introduced similar, draft, recommendations to do the same.
Mr Fraser said the regulatory decisions were not in the best interests of consumers.
He said they could, if repeated by other state governments, risk the systemic failure of the National Electricity Market (NEM).
Shareholders also heard that AGL now expected to report an underlying net profit of between $590 million and $640 million for 2012/13.
While the forecast was well above $482 million achieved in 2011/12, AGL said it included a $60 million hit if South Australia's ESCOSA follows Queensland on pricing.
An ESCOSA decision to reduce the price of electricity would reduce 2012/13 financial year underlying profit by about $45 million, AGL said.
Mr Fraser said the regulators' pricing decisions would curb investment in Australia's electricity network.
"We, and I know many others, will be making very strong representation to them and of course we will look at whatever legal avenues are open to us in that regard," Mr Fraser said.
Moreover, it made "no sense whatsoever" for state governments to hold onto price controls in their local markets given there was a national electricity market, a national carbon scheme, a national renewable energy target and national rules around transmission and distribution.
"State governments should get out of regulating prices," Mr Fraser said.
Mr Fraser said continued state government interference in regulating retail energy prices would mean it was unlikely the federal government's 2020 renewable energy target would be met.
AGL said it had suspended any further investment in power generation, including renewable energy, in South Australia in response to the decision.
It may also put into doubt the next stage of the NSW government's privatisation of its energy assets.
"From a strategic point of view those assets make sense in our business but I think there is a real question mark over whether the government would find the value acceptable or not," Mr Fraser said.
Meanwhile, AGL's executive remuneration report passed despite a no vote of about 13 per cent.
Shareholders who spoke on the matter cited Mr Fraser's 80 per cent increase in pay between 2011 and 2012.
AGL shares closed 26 cents lower at $14.70.