Top Stories
Gunmen have killed a Pakistani woman politician from cricket star Imran Khan's Movement for Justice (PTI) party in the southern port city of Karachi on the eve of partial election re-polling. Read more
SBS Radio News
Tonight's Dateline: Teddy Bear Democrats
23 Oct 2012, 10:41 am
-
Source: SBS Dateline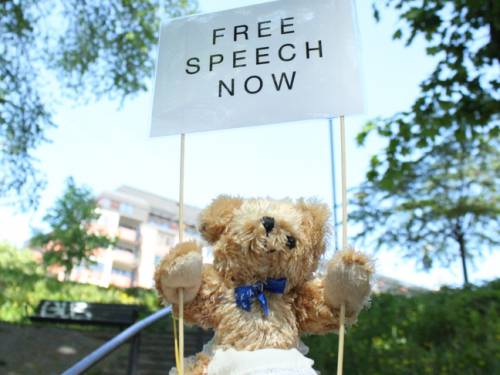 When activists dropped teddy bears on Belarus in a pro-democracy protest, the government went to great lengths to silence it.

On tonight's Dateline at 9.30pm on SBS ONE, the story the Belarussian Government didn't want you to see.

To challenge what's dubbed the last dictatorship in Europe, a maverick advertising company in Sweden set about a provocative stunt to illegally cross the border by plane and drop almost 800 teddy bears carrying pro-democracy messages.

After filming the story, video journalist Amos Roberts had his camera equipment confiscated by the authorities; others who tried to make it public were arrested; and the Belarussian Government denied for three weeks that the teddy drop had even happened.

But undeterred, Amos brings Dateline the story behind the audacious protest and the cover-up that followed, and looks at the conditions faced by people living under the iron rule of Alexander Lukashenko since 1994.

See his story and hear more about his experience tonight at 9.30pm on SBS ONE, plus read more now on the Dateline website.