SBS Radio News
Bradbury defends growth forecasts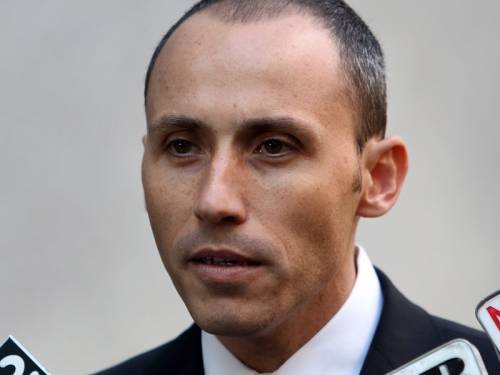 Assistant Treasurer David Bradbury has defended Treasury's economic growth forecasts.
Assistant Treasurer David Bradbury has dismissed warnings from independent forecasters that the government's growth predictions are too optimistic.
The Mid-Year Economic and Fiscal Outlook (MYEFO), released on Monday, is forecasting a downwardly-revised growth rate of three per cent this financial year.
Economic modelling and consulting business Macroeconomics believes the economy will grow at 2.6 per cent, while the National Australia Bank predicts it will grow at 2.3 per cent.
If growth slows in line with those predictions, Macroeconomics believes the government's $1.1 billion surplus could become a $7.6 billion deficit, The Australian Financial Review said on Wednesday.
Mr Bradbury said Treasury and the Reserve Bank had the most comprehensive information to compile economic forecasts.
"There's no shortage of market economists out there that make these predictions," he told ABC Radio.
"If in a year's time it shows that their forecasts are well and truly out of whack then no one remembers."
A spokesman for Treasurer Wayne Swan said forecasts in the mid-year review were consistent with other major forecasters, including private sector economists who agreed with Treasury's outlook.
Westpac economists have said they there were in "broad agreement" with the growth forecasts, while Commonwealth Bank of Australia is forecasting growth of 3.4 per cent in 2012/13.
Treasury previously had forecast growth of 3.25 per cent in the May budget.
"Treasury has modestly downgraded its growth forecast in 2012/13, partly reflecting the impact of ongoing global economic challenges and lower commodity prices," the treasurer's spokesman said.
"Despite ongoing global challenges, we are still expecting trend growth, low unemployment and contained inflation."
That was an enviable combination that continued to put the Australian economy in a league of its own, he said.