SBS Radio News
Hajj pilgrims undeterred by regional unrest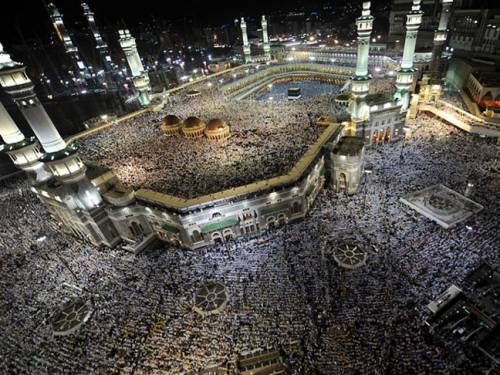 Muslim pilgrims are descending on Mecca for the Hajj, the world's largest annual gathering, which Saudi Arabia insists will not be affected by instability rocking the region.
Hajj pilgrims undeterred by regional unrest
More than 1.6 million foreign pilgrims have already arrived in Mecca to perform the minor pilgrimage ahead of the major Hajj rituals, authorities say.

However, despite several checkpoints on roads to Mecca to prevent people without Hajj visas from entering the country, huge numbers of people without visas are still managing to sneak past border officials and join the Hajj.

It's unclear how many people from Syria, rocked by a civil war, are making the journey.

Syrian government authorities have claimed that Saudi authorities have barred Syrians from this year's Hajj after the two sides failed to reach consensus.

But Saudi Interior Minister Prince Ahmad bin Abdul Aziz, insists Syrian pilgrims are not barred, except those who applied too late for Hajj visas.

Turkish pilgrim, Dr Abbas Kermali describes the pilgrimage as a unifying experience amongst Muslims.

"Syria, we'll have to help them. They are our Muslim brothers. I mean, it's us. We just cannot fight. When we say prayers, any part of the world, when we do our Sajdah we do Sajdah towards the holy Kaaba. It does not make a difference if he is a Sunni, he is a Shi'ite or whatever. We have to be brothers. We're all one. We are all under one umbrella."

Despite being marred by deadly incidents in the past such as floodings, stampedes and fires, the Hajj has become nearly incident-free in recent few years, thanks to multi-billion-dollar projects being implemented every year by Saudi Arabia.

This year alone, the kingdom spent almost $300 million on development projects in the holy sites of Mina, Arafat, and Muzdalifah, all outside Mecca.