SBS Radio News
Billabong still open to takeover offers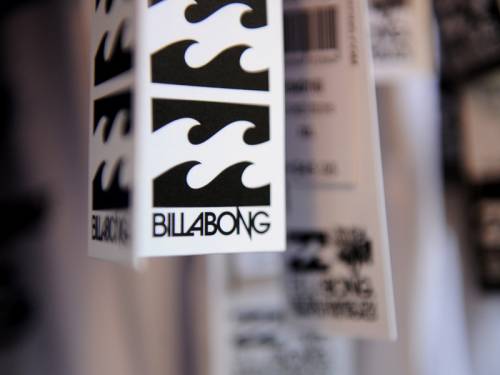 Embattled surfwear brand Billabong remains open to takeover offers despite three having failed during 2012.
The outgoing chairman of embattled surfwear brand Billabong says the company remains open to takeover offers as it fights to revive its fortunes.
Addressing Billabong's annual general meeting for the final time as chairman on Wednesday, Ted Kunkel tried to reassure shareholders that after the most tumultuous year in the company's history, things would improve.
While trading in parts of Europe and Canada remained a concern, business had picked up in North America, Australia and New Zealand.
Debt levels had fallen, Billabong's balance sheet was stronger and first quarter results were in line with forecasts.
As a result Billabong was on track to deliver earnings before interest, tax, depreciation and amortisation of $100 million to $110 million, he said.
In a lengthy speech, Mr Kunkel talked shareholders through the three failed takeover offers Billabong received during 2012.
He reiterated that the board felt the offers, from private equity groups TPG and Bain Capital, undervalued Billabong.
Speaking to reporters after the meeting, Mr Kunkel said Billabong was still open to any fresh offers.
"The board stands ready to engage with anyone who believes they can provide for shareholders," he said.
Earlier, Mr Kunkel told shareholders Billabong did not know why TPG withdrew its latest takeover offer of $695 million on October 12.
"TPG's reasons for withdrawing are their own and they have not been made public," he said.
Many shareholders have expressed frustration during the year at Billabong's founder and major shareholder Gordon Merchant for resisting TPG's first offer of $854 million in February.
TPG lowered its bid to $695 million in July, but walked away in October, sparking a slide in Billabong's shares to what was then a record low of 83.5 cents.
Despite shareholder anger at the failed bids which, have led to Billabong's market value slumping 35 per cent since mid-February to $411.9 million, they voted to keep Mr Merchant on the board at Wednesday's meeting.
Mr Merchant, who started the multinational brand in 1973, was re-elected with the support of 68 per cent of proxy voters, compared with 31 per cent against.
The Australian Shareholders Association had called for him to be dumped from the board, along with fellow director Colette Paul because they had opposed the TPG offer.
Ms Paul was also re-elected, with 68 per cent of proxy votes in favour.
Mr Kunkel, who retired as chairman at the end of the meeting, rejected a suggestion he had left a bad legacy after seven years as chairman and 11 years as a director.
"I can understand the frustration of course," he told reporters.
"I don't look at this personally. I've led the company through some particularly turbulent times."
Meanwhile, Launa Inman, who took over from Derek O'Neill as chief executive in May, said Billabong's restructure would see the closure of 140 stores leaving 600 retail outlets as underperforming lines are also culled.
"I unfortunately can't manage the share price," the former Target boss told reporters.
"All I can do is make sure that we go forward with transformation strategy and if we're able to deliver what we say we're going to, then it will be seen in the share price."