Top Stories
Gunmen have killed a Pakistani woman politician from cricket star Imran Khan's Movement for Justice (PTI) party in the southern port city of Karachi on the eve of partial election re-polling. Read more
SBS Radio News
ASEAN criticism no surprise: Smith
24 Oct 2012, 12:05 pm
-
Source: AAP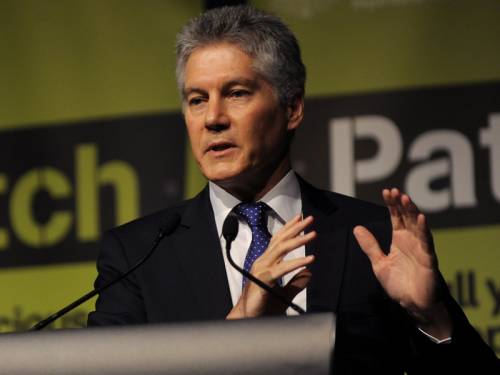 Defence Minister Stephen Smith says ASEAN criticism of the opposition's turn back the boats policy comes as no surprise.
Defence Minister Stephen Smith says it's no surprise the head of the Association of South East Asian Nations (ASEAN) has dismissed the Opposition Leader Tony Abbott's boat turn back policy.
ASEAN secretary-general Dr Surin Pitsuwan told Fairfax Media the policy to turn back asylum seeker boats when it's safe to do so is counter-productive and political rhetoric for consumption within Australia.
"It comes as no surprise," Mr Smith told reporters in Canberra on Wednesday.
"Mr Abbott has squibbed this on two occasions because he knows that faced with that conversation, Indonesia would say to him, as they have said publicly, that this is not a workable approach and it is not one which Indonesia will contemplate."
During a recent visit to Indonesia, Mr Abbott held high-level talks with Indonesian President Susilo Bambang Yudhoyono, but did not directly raise the issue.
Instead, the turn back policy was addressed during talks between the opposition's migration spokesman Scott Morrison and foreign affairs spokeswoman Julie Bishop and their Indonesian counterparts.
"The evidence we have seen from the chief of navy ... is all that this approach would do, would be to jeopardise the interests of navy personnel," Mr Smith said.
The opposition also wants to reinstate temporary protection visas and process asylum seekers offshore.
The federal government is reopening processing centres on Nauru and Manus Island in Papua New Guinea.