SBS Radio News
End of an era for 'tax cheat' Berlusconi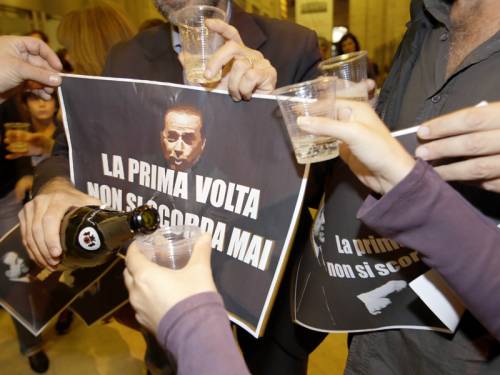 Former Italian PM Silvio Berlusconi has vowed to appeal against his jail sentence for tax fraud.
Italy's press on Saturday heralded Silvio Berlusconi's jail sentence as the end of an era in the nation's politics, even as the disgraced former premier vowed to appeal against his "intolerable" tax fraud conviction.
The scandal-hit billionaire tycoon had already announced his retirement from politics last week, but Friday's sentence put an emphatic punctuation mark on the end of his domination of the Italian political scene.
The Milan court banned Berlusconi, 76, from holding public office for five years and sentenced him to four years in jail - quickly reduced to one year under an amnesty law designed to tackle overcrowding in prisons.
Italy's lengthy appeals process will likely enable him to stave off both prison and political banishment, but Italian newspapers on Saturday nevertheless conducted a post-mortem on the Berlusconi era.
"An entire generation of Italians born after 1975 will for the first time vote in elections next spring that are not a pro- or anti-Berlusconi referendum," said influential daily La Stampa. "The mirages and alibis are finished," it declared.
"And so ends a Titanic affair, born in television and finished in court, with a clear, very tough and above all insulting punishment," wrote centre-left daily La Repubblica's editor, Ezio Mauro, retracing Berlusconi's political trajectory from "supreme domination" to his "fall from grace and definitive decline".
Left-leaning daily Il Fatto Quotidiano, which had waged war on Berlusconi's government during his three stints as prime minister between from 1994 to 2011, ran a triumphant headline quoting the court's verdict, which said the media tycoon had a "natural capacity for delinquency".
The conviction "is the proof that Italy was governed for nine years by a tax cheat", said the paper.
Berlusconi's lawyers said on Friday that they would lodge an appeal by November 10, according to media reports, automatically suspending the application of the sentence.
Berlusconi's reaction to the ruling was defiant.
"This is an incredible and intolerable political sentence," he said on his Italia 1 television channel.
During the trial, which began six years ago but was repeatedly suspended, Berlusconi was accused of artificially inflating the price of distribution rights bought by his Mediaset empire and of creating foreign slush funds to avoid paying taxes in Italy.
The court also sentenced the media tycoon and 10 co-defendants to pay 10 million euros ($13 million) to Italian tax authorities for losses in what they called "large-scale fraud".
The prosecution had asked for a prison sentence of three years and eight months for Berlusconi, post-war Italy's longest-serving prime minister.
Friday's sentence came a week after Berlusconi denied in a separate case that he hosted raunchy parties and paid for sex with then 17-year-old exotic dancer Karima El-Mahroug.
He is also charged with abusing his position as prime minister by telling police to release her when she was arrested for petty theft in May 2010.
The charge of exploiting an underage prostitute in Italy carries a maximum sentence of three years in prison and abuse of power up to 12 years.
The sex trial was one of the last in a series of scandals that helped precipitate Berlusconi's downfall in November 2011, which was finally triggered by a parliamentary revolt against him and a wave of panic on financial markets.
Berlusconi, who owns AC Milan football club, three national television channels as well as several private villas, has frequently accused "leftist" prosecutors, notably in Milan, of plotting against him.
He said on Wednesday he would not run in elections early next year and hand his People of Freedom (PDL) party over to a successor, ending months of uncertainty over his candidacy.
Berlusconi's many legal problems also include the so-called Unipol trial in which he is accused of revealing confidential information about an investigation into a 2005 banking scandal.
Prime minister briefly in 1994, then from 2001 to 2006 and again from 2008 to 2011, Berlusconi has repeatedly benefited from criminal statutes of limitation in his 33 trials in 18 years in Italian politics.
He was sentenced three times to a total of six years and five months in prison in 1997 and 1998 for corruption, forgery and illegal party financing. The sentences were later scrapped by higher courts or fell under the statute of limitations.
Italian media and judicial officials widely expect the statute of limitations to take effect as soon as next year, which would imply that higher appeal courts will not even have to take on the case.