SBS Radio News
Armstrong's seven Tours to have no winner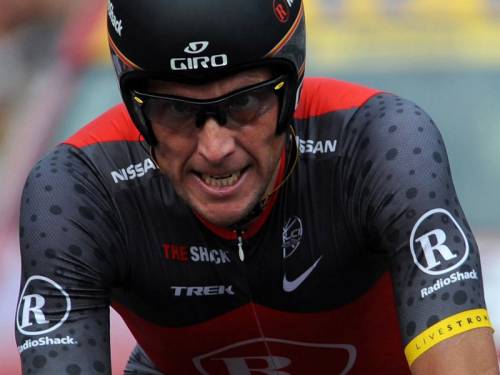 The 1999-2005 Tour de France races will have no winners attributed to them in the wake of the Lance Armstrong doping saga.
The 1999-2005 Tour de France races will have no winners attributed to them, embattled world cycling officials announced on Friday, ordering doping-tainted icon Lance Armstrong to repay his prize money.
The International Cycling Union (UCI) this week effectively erased Armstrong from the cycling history books when it decided not to appeal sanctions imposed on the American by the United States Anti-Doping Agency (USADA).
A damning report by USADA last week concluded that Armstrong helped orchestrate the most sophisticated doping program in the history of sport.
An UCI management committee on Friday "acknowledged that decisive action was needed in response to the report".
Armstrong will now lose all of his results from 1998, the year he resumed racing after successfully battling cancer, and a year before the first of his seven consecutive yellow jersey wins from 1999-2005.
"With respect to Lance Armstrong and the implications of the USADA sanctions which it endorsed on Monday 22 October, the management committee decided not to award victories to any other rider or upgrade other placings in any of the affected events," the UCI said.
"The committee decided to apply this ruling from now on to any competitive sporting results disqualified due to doping for the period from 1998 to 2005, without prejudice to the statute of limitation.
"The committee also called on Armstrong and all other affected riders to return the prize money they had received."
It is estimated that Armstrong earned prize money of 2.95 million euros ($A3.72 million) for his Tour de France victories.
A Dallas promotions company will also demand Armstrong more than $7 million in bonuses he received for winning the Tour de France.
A spokesman for SCA Promotions said the company will send Armstrong a demand letter on Monday now that Armstrong's seven Tour de France titles have been revoked.
The company paid Armstrong about $7 million for winning his sixth tour in 2004 and reportedly paid up to $12 million total.
Armstrong's attorneys have said he has no intention of paying. They note that SCA entered a voluntary settlement to pay Armstrong, which included a no appeal clause.
Armstrong's attorneys say Texas law won't allow SCA to try to reopen a voluntary settlement.
In a letter to SCA in June, Armstrong attorney Tim Herman wrote, "When SCA decided to settle the case, it settled the entire matter forever. No backs. No re-dos. No do-overs. SCA knowingly and independently waived any right to make further claims to any of the money it paid."
The UCI justified its decision not to re-attribute podium spots on the Tour as a point of principle.
"The UCI management committee acknowledged that a cloud of suspicion would remain hanging over this dark period - but that while this might appear harsh for those who rode clean, they would understand there was little honour to be gained in reallocating places," it said.
Tour de France organisers later pointed out that the UCI's decision reflected their own.
"This decision is entirely consistent with the wishes already expressed 10 days ago by the organisers of the event," said a brief statement.
The UCI, whose president Pat McQuaid and predecessor Hein Verbruggen have come under increasing scrutiny over their stance on doping, also announced the establishment of an independent external commission "to look into the various allegations made about UCI relating to the Armstrong affair".
A report and recommendations from this commission are expected to be published no later than June 1, 2013.