Top Stories

A powerful tornado with winds over 300 kilometres per hour has pulverised an Oklahoma City suburb, hitting at least two schools and wiping out blocks of homes. Read more
SBS Radio News
Aussie killed in Syria crossfire: report
31 Oct 2012, 6:17 am
-
Source: AAP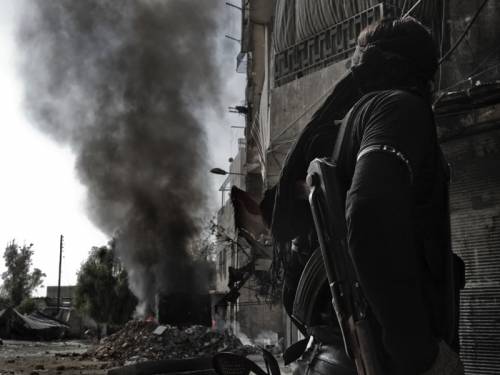 A Melbourne man has reportedly been killed in crossfire in Syria.

An Australian man has reportedly died in gunfire in Syria while working at a refugee camp.
Roger Abbas 23, from Melbourne died while doing aid work at a refugee camp near the Turkey and Syrian border, Fairfax Media reports.
The Department of Foreign Affairs (DFAT) is investigating the report but could not confirm the Australian's death.
"We do not have a diplomatic mission or permanent diplomatic presence in Syria," a spokesman said.
"The department's travel advice for Syria has recommended since April 2011 that Australians do not travel to Syria due to the dangerous security situation."