SBS Radio News
Bowen defends Labor's excision decision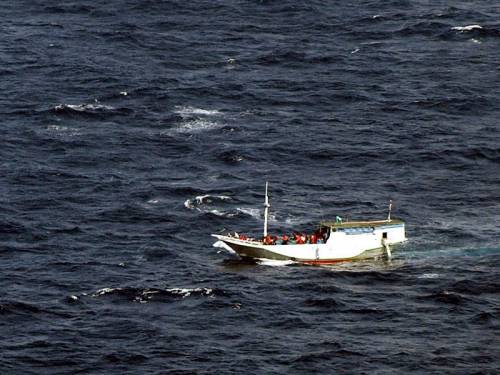 Immigration Minister Chris Bowen will introduce legislation to parliament on Wednesday that excises the entire continent from the migration zone.
Immigration Minister Chris Bowen is defending his change of mind as he prepares to introduce legislation excising the entire continent from Australia's migration zone.
The move will strip the legal rights from asylum seekers who reach the mainland by boat.
In 2006, Mr Bowen said a similar Howard government move was a stain on Australia's national character.
"If I have a choice between saving somebody's life and being entirely consistent with something I said in 2006, well, I'll go for saving the life, thanks very much," Mr Bowen told ABC radio on Wednesday.
Mr Bowen defended Labor's position, saying it was different from the decision the Howard government took and eventually abandoned under pressure from Liberal moderates.
"This is part of an integrated package," he said, adding the 2006 measure was a one-off.
Mr Bowen will introduce legislation to parliament later on Wednesday.
Already two of the three Liberal MPs who forced John Howard's hand on the issue have indicated they will vote against the government, even if the coalition supports Labor.
"This a flagrant breach of the refugee convention and I will not have a bar of it," Russell Broadbent said.
Colleague Judi Moylan is of a similar mind.
"I was stridently opposed then and I am stridently opposed now."
Mr Bowen insisted the new measure was consistent with the refugee convention.
"The refugee convention is often quoted, but little read," he said.
Labor's Left faction will toe the government line despite misgivings about the decision.
Senator Doug Cameron admitted he and his colleagues who preferred a more humanitarian approach had been defeated in caucus on Tuesday.
He wasn't surprised by the decision given it was one of the recommendations an expert panel, headed by former defence force chief Angus Houston, made to the government.
"That's when the fight was, and that's when the fight was lost," Senator Cameron told reporters in Canberra.
The Left faction would now make sure the government ensured asylum seekers were treated with respect.