SBS Radio News
Tinkler loses Whitehaven board battle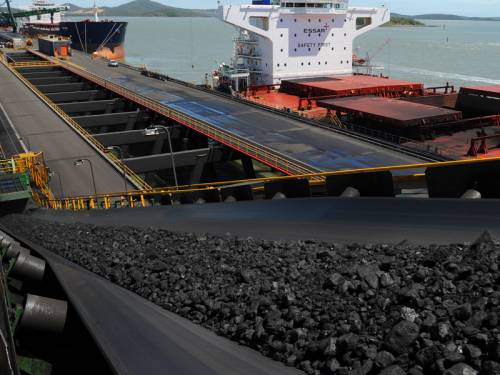 Nathan Tinkler has lost his attempt to lead a coup against the Whitehaven board with chairman Mark Vaile and four other directors re-elected.
Whitehaven Coal directors have survived an attempted board spill and attack on their pay packets by majority shareholder Nathan Tinkler.
Mr Tinkler, who holds a 19.4 per cent stake in Whitehaven, failed in his attempt to lead a coup against the board and deliver the company a "first strike" at the miner's annual general meeting for shareholders on Thursday.
While Mr Tinkler didn't attend the meeting, he made it clear in recent days he was not happy with chairman Mark Vaile and the board over Whitehaven's performance following a recent share price slump.
He publicly declared he would vote against the re-election of Mr Vaile and four directors as well as the remuneration report, urging fellow shareholders to do the same.
But his calls were largely ignored as three quarters of investors overwhelmingly voted to re-appoint the four directors and Mr Vaile.
However Mr Tinkler's protest vote against the remuneration report came close to delivering Whitehaven a "first strike", with 24.8 per cent of votes cast against the company's executive pay policy.
The result was just shy of the 25 per cent needed for a "first strike", which could have paved the way for a board spill in 2013 if a quarter of shareholders again voted against the report.
Excluding Mr Tinkler's votes, only 1.12 per cent of the proxies voted against the remuneration report.
It was standing room only at the meeting as hundreds of shareholders tried to have their voices heard.
The large majority vocally supported the board, with many declaring Mr Tinkler "a troublemaker".
Mr Vaile said the vote showed how the "first strike" legislation was open to abuse by major shareholders.
He said it was clear a large majority of shareholders did not support Mr Tinkler's criticism of the board.
"It seems that Tinkler Group, who made it very, very public that they were voting against the board and against the remuneration report, have basically been a single voice," he said.
Managing director Tony Haggarty took the unusual step of publicly criticising Mr Tinkler, saying shareholders had sent him a message and given the board a clear mandate to continue with its current strategy.
"I believe people should be judged by what they do, not what they say, and I am happy to have the track record and reputation of me and the Whitehaven team compared to that of the Tinkler Group any time," he said.
"I suggest that Nathan Tinkler focuses on getting his own house in order and leaves the running of Whitehaven to those who have the qualifications and experience to do so."
Meanwhile, shareholders were told there were few signs of a market rebound in coal prices, which hit new lows in recent weeks.
But Mr Vaile said demand from China was expected to pick up in early 2013.
The start of the meeting was briefly delayed by about two dozen environmental protesters angry at Whitehaven's plans for a mega coal mine at Maules Creek in northern NSW.
The protesters were escorted from the meeting by police. No arrests were made.
Whitehaven shares closed five cents, or 1.64 per cent, lower at $3.00.