SBS Radio News
Ponting hamstring on ice before Gabba Test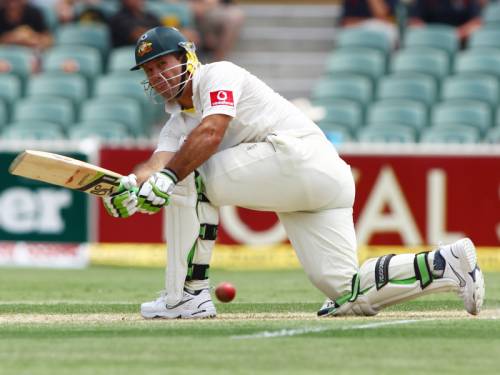 Scans have confirmed Ricky Ponting's hamstring injury is minor and the Tasmanian is expected to be fit for the first Test against South Africa next week.
Ricky Ponting will rest and ice his sore hamstring over the next two days after he suffered the minor injury while batting in Tasmania's Sheffield Shield clash with South Australia.
Tigers coach Tim Coyle says the former Test skipper felt a twinge when he turned for a run and slipped in his innings of five runs on Thursday evening.
Cricket Australia (CA) has withdrawn the 37-year-old from the remainder of the Bellerive match to ensure he is ready for the first Test against South Africa beginning next Friday in Brisbane.
Coyle said Ponting had undergone scans and the injury would not stop him playing for Australia.
"It's very minor," Coyle told reporters.
"It's very much a precautionary thing, it's nothing too serious.
"As he said in his own words this morning, 'I could bat with this'.
"So it's that sort of niggle.
"It's something that could probably get worse if it was reinjured so it's better to put him on ice and get him ready for the Test match."
Ponting will remain in Hobart until the end of the Shield match, scheduled to finish on Sunday.
"Ricky's got 48 hours of just rest and icing and just keeping things under control so no great dramas I don't think," Coyle said.
"We just nipped it in the bud."
Cricket Australia said it has pulled Ponting from the game as a precaution.
"If this wasn't a week out from the first Test then Ricky would continue with the match, but we don't want to take that risk," team performance manager Pat Howard said in a statement.
"We expect Ricky to be fit for the first Test."
Ponting has been replaced in the Tasmanian line-up by Steve Cazzulino.