SBS Radio News
Lebron, Shaq long odds for royal baby name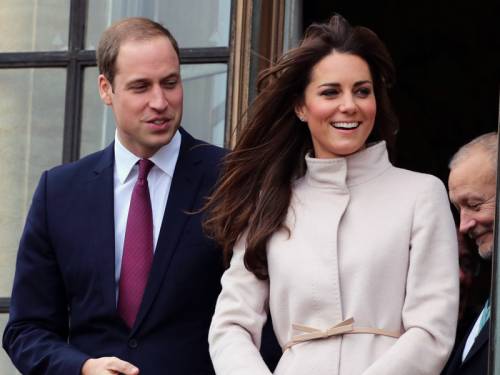 Within hours of the announcement of Catherine's pregnancy, speculation is rife about what the third in line to the British throne will be named.
Will the royal baby be a John, Frances or Diana? Or perhaps even a Lebron, Sharon or Wayne?
Just hours after it was announced that Prince William and his wife Catherine are having a baby, punters were already putting their money on what the royal sprog would be named.
John, Frances, Diana and Philip are the odds-on favourites for the third in line to the throne at the moment, according to Australian betting agency Sportingbet.
"Punters are focusing on traditional names," Sportingbet spokesman Andrew Brown said in a statement.
The UK's William Hill firm's early favourites are Frances and John at 9/1, with Charles, George and Victoria 10/1, followed by Anne, Diana, Philip, Richard and Spencer at 12/1 and Henry, Mary and Sarah at 14/1.
Elizabeth and William are both 16/1, while Catherine is 20/1.
But anyone brave enough to go out on a limb stands to cash in big time if the yet-to-be-born royal is named in honour of NBA superstars Lebron James or Shaq.
Bookies seem to think there's a better chance of the child being named Shane, Sharon, Trevor or Bruce, with each of these paying $251.
Royal youngsters are mostly given safe, historical names which are passed down through the monarchy such as James, Edward, Charles, George, Mary and Elizabeth.
If the baby is a girl, many will expect the Duke and Duchess to pay homage in some way to William's late mother, Diana, as well as to Queen Elizabeth.
Royal children often boast an array of middle names - William's own being Arthur Philip Louis - so the couple are likely to pick several - offering them the chance to include a nod to both sets of relatives.
As to the child's surname, according to the monarchy's official website: "For the most part, members of the Royal Family who are entitled to the style and dignity of HRH Prince or Princess do not need a surname, but if at any time any of them do need a surname (such as upon marriage), that surname is Mountbatten-Windsor."