SBS Radio News
Japan tsunami warnings lifted after quake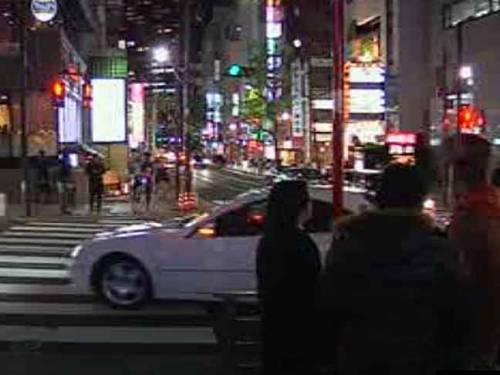 Tsunami warnings in Japan have been lifted after a powerful quake sent thousands fleeing to safety.
All tsunami warnings in Japan have been lifted about two hours after a powerful undersea quake sent thousands fleeing to safety.
The Japan Meteorological Agency said the earthquake had a preliminary magnitude of 7.3 and struck in the Pacific Ocean off the coast of Miyagi prefecture at 5.18 pm (1918 AEDT).
Warnings imposed after the quake had been cancelled at around 7.20pm (2120 AEDT), broadcaster NHK said, citing national meteorologists.
Three people reportedly received minor injuries in eastern Japan in the tremor, which was centred 240 kilometres east of the peninsula at a depth of 10 kilometres, the meteorological agency said.
No damage from the quake or tsunami was reported.
The quake was followed by a tremor registering 6.2, which struck the same region at 5.31 pm.
The agency said the jolts were likely aftershocks of a magnitude-9 quake on March 11, 2011, which struck the same region, setting off a tsunami that devastated coastal communities.
About 18,600 people died or went missing in the disaster.
No abnormalities were observed on Friday at the Fukushima Daiichi Nuclear Power Station in Fukushima prefecture, its operator, the Tokyo Electric Power Co, said.
"No abnormalities have been recorded on instruments at Fukushima Daiichi nuclear plant's six reactors," a TEPCO spokesman said.
"All workers were ordered to take shelter inside buildings at the Fukushima plant.
"No abnormalities were confirmed with the radiation monitoring posts at the Fukushima plant. No abnormalities were seen with the water processing facilities."
The plant went into meltdown after it was hit by the March 2011 disaster and has been shut down ever since.
After the quake, authorities issued a warning that a tsunami potentially as high as two metres could hit.
Ishinomaki, a city in Miyagi, reported that a tsunami of one metre hit at 6.02pm.
Aiko Hibiya, a volunteer for the recovery in Minami-Sanriku, a coastal town devastated by last year's tsunami, said she was at a friend's temporary housing when the quake struck.
"It shook for such a long time," she said.
She said other volunteers who had been in coastal areas were evacuated to a square and a parking lot and were waiting for the tsunami warnings to be lifted.
Sirens whooped along the coast as people ran for higher ground, but the Pacific Tsunami Warning Centre said there was no risk of a widespread tsunami.
Shortly before the earthquake struck, NHK broke off regular programming to warn that a strong quake was due to hit.
Afterward, the announcer repeatedly urged all near the coast to flee to higher ground.
The Meteorological Agency has an early warning system that, using data from seismographs scattered across Japan, enables it to provide advance warning of the estimated intensity and timing of a major quake.
The warning for Friday's quake was issued six minutes before it struck, according to an unnamed official from the Meteorological Agency, who spoke on national television more than an hour after the quake.
A spokesman for TEPCO said the quake had passed off without incident at the wrecked power station.