Top Stories

A powerful tornado with winds over 300 kilometres per hour has pulverised an Oklahoma City suburb, hitting at least two schools and wiping out blocks of homes. At least 51 people have been killed. Read more
SBS Radio News
Clippers crush Warriors in NBA
6 Jan 2013, 7:00 pm
-
Source: AAP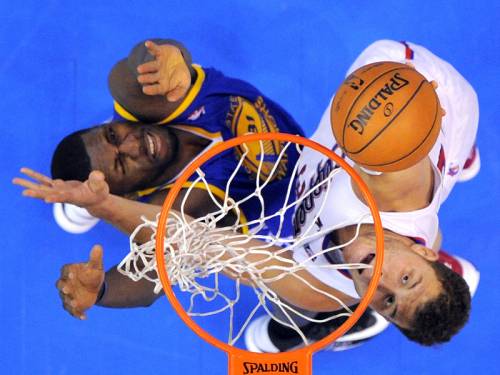 The Los Angeles Clippers won at home for the tenth straight NBA game with a 115-89 rout of Golden State.
Chris Paul had 27 points and nine assists as the Los Angeles Clippers avenged a recent loss to Golden State with a 115-89 NBA pounding of the Warriors on Saturday night.
Blake Griffin added 20 points as the Clippers registered their tenth straight win at home after losing to the Warriors by 21 points on Wednesday night.
The Clippers maintained a firm grip on first place in the Pacific Division as they moved to a 27-8 win-loss record, the Warriors dropping to 22-11.
LA led by 28 points in the second quarter and 39 in the third period, with Paul and Griffin rested in the fourth quarter as their teammates finished off the rout.
Tony Parker scored 20 points and Manu Ginobili added 19 as San Antonio beat Philadelphia 109-86, the Spurs also riding a ten-game winning streak at home.
Eric Gordon's three-point play with 4.7 seconds to play lifted the New Orleans to a 99-96 overtime win over Dallas.
All-Star forward Dirk Nowitzki scored 20 points in his first start of the season for the Mavericks, who fell to 0-7 in overtime.
Elsewhere, the Portland edged Minnesota 102-97, New York got past Orlando 114-106, visiting Boston rallied past Atlanta 89-81, Houston defeated Cleveland 112-104, Denver cruised past Utah 110-91, Brooklyn thrashed Sacramento 113-93 and Indiana beat Milwaukee 95-80.