SBS Radio News
Free speech concern over anti-discrimination law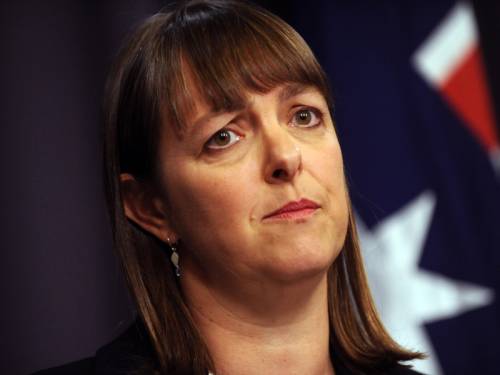 A proposed new federal anti-discrimination law has been widely welcomed, but has raised free speech concerns.
This is a transcript from SBS World News Australia Radio
The federal government has received more than 200 submissions on a draft new federal anti-discrimination law.

Under the proposal, the five existing anti-discrimination Acts would be consolidated to become one Human Rights and Anti-discrimination Act.

While many have welcomed the proposed new law, it has also drawn some concern.

LISTEN: Kristina Kukolja reports.
It's a process that began in 2010, with an announcement by then Attorney General Robert McClelland that the federal government was seeking to streamline Australia's anti-discrimination laws and make them what he called more user-friendly.

Five pieces of legislation dealing with race, sex, disability, age and the work of the Human Rights Commission would be consolidated into a single comprehensive law.

The government says no existing discrimination protections would be diminished - and sexual orientation and gender status would be added as new attributes subject to protection.

Vice-president of the legal advocacy group Liberty Victoria, Jamie Gardiner, says the proposed draft is a significant improvement on the current legislation.

"The current legislation of five discrimination statutes, plus the overarching Commission statute. The current legislation is divided into silos. It's somewhat inconsistent and it doesn't, of course, cover all the grounds it ought to cover and that the new legislation does. So, in a very large number of ways the Human Rights and Anti-discrimination Bill exposure draft is a substantial improvement on the current federal situation."

The proposed new Human Rights and Anti-discrimination Bill describes unlawful discrimination as unfavourable treatment of another person on account of their possessing one or more protected attributes.

There will be 18 protected attributes in total -- including race, religion, age, sexual orientation and being a breastfeeding woman.

In further defining unlawful conduct, the new bill equates unfavourable treatment with harassment and other conduct that offends, insults or intimidates another person.

Jamie Gardiner says Liberty Victoria is seeking a more precise definition of what constitutes harassment.

And he says there's concern about the inclusion of the terms 'offend' and 'insult' -- adopted from the current Racial Discrimination Act and now applicable to all categories of discrimination in the new legislation.

"'Offends' and probably 'insults' do not constitute a sufficient threshold to actually lead to something being considered unlawful conduct. 'Intimidates' or 'threatens', those sorts of words would be appropriate. The purpose of this little sub-sub clause is simply to avoid the possibilities that a court might read unfavourable conduct in the definition of discrimination in a narrow way. People have argued that putting the word 'offends' leads it to mean almost anything, we agree and we've already said so privately to the government that very low bar should be removed and so it's quite clear that it won't change the meaning that's intended, but it will change the meaning that is apparent on the face of the bill."

The federal government maintains the draft bill is in line with Australia's international obligations under United Nations conventions to protect the freedom of expression.

But not everyone's convinced.

Former Chief Justice of the New South Wales Supreme Court, James Spigelman, outlined his views in the 2012 Human Rights Oration at the Australian Human Rights Commission's annual awards.

"When rights conflict, drawing the line too far in favour of one, degrades the other right. Words such as offend and insult impinge on freedom of speech in a way that words such as humiliate, denigrate, intimidate, incite hostility or hatred or contempt do not. To go beyond language of the latter character, in my opinion, goes too far. None of Australia's international treaty obligations require us to protect any person or group from being offended. We are, however, obliged to protect freedom of speech. We should take care not to put ourselves in a position where others could reasonably assert that we are in breach of our international treaty obligations to protect freedom of speech."

Mr Spigelman also highlighted what he regards to be potential anomalies that could arise in enforcing the new anti-discrimination law.

In one example he referred to religion -- which is a protected attribute within the workplace, but not anywhere else.

"The inclusion of religion as a protected attribute in the workplace appears to me, in effect, to make blasphemy unlawful at work, but not elsewhere. The controversial Danish cartoons could be published in Australia, but not taken to work. Similar anomalies could occur with other workplace-related protected attributes like political opinion, social origin and nationality."

The peak body representing Australian Muslims also thinks protections against discrimination on the basis of religion are inadequate at the federal level,

Muslims Australia spokesman Keysar Trad says members of the community in Australia are regularly discriminated against on a number of fronts -- most publicly as the victims of hate speech.

He says the federal government is being asked to provide greater protection against discrimination on the grounds of religion under the new legislation.

"What we want to do is make sure that people are not vilified purely because they are Muslim, that Muslims are not being picked on purely because we belong to a particular religion. If we've done something wrong then the perpertrator of the action should be criticised and not his religion. We want to make sure that a Muslim lady who wears a scarf does not face discrimination when applying for work. We want to make sure that somebody whose name is Ahmed or Mohammed does not get excluded from a job interview and we want to make sure that we (Australia) are a cohesive society that respects difference and seeks to find benefit in that difference."

Keysar Trad says he doesn't believe there's been enough political will to make this happen.

"Getting that protection has always been a problem for us because usually the biggest culprits were the people in politics. They start through with their dog-whistling* in the morning and then the media, or sections of the media just pick it up and build up on it and they get away with it as if there was a partnership. You appeal to the law-maker, but the law-maker is one of the people vilifying your community. Now we're hoping that the federal government will bring a change to that."

The main body representing migrant communities in Australia has welcomed the draft anti-discrimination legislation.

The Federation of Ethnic Communities' Councils of Australia (FECCA) says it would make avenues for redress more accessible for Australians of a non-English speaking background.

FECCA Chairman Pino Migliorino says a key strength of the new legislation is that it shifts the onus of proof for an alleged unlawful act onto the accused, instead of the claimant bearing the responsibility as it stands in the current anti-discrimination laws.

But, Mr Migliorino agrees that federal legislation has always been soft on hate speech targetting religion and ethnicity.

And he doesn't believe the proposed new bill fully addresses these issues.

"I think what's going to be really important is our ongoing discussion around what is the, or what should be the, restrictions around free speech and in that regard, what is it about the nature of comments which could actually cause such a high level of offence that they actually do create hate. So, the issue here is, will behaviours actually increase a negative feeling or perception towards a minority or an identifiable minority and if that is the case, then we have to be very careful in terms of what happens with those comments and whether we allow them through this legislation or we look continually at how we tighten that so we are obviously going to be respectful of free speech, but not a provision of free speech which is actually meant to harm."

Mr Migliorino says FECCA is particularly concerned about the effect some statutory exclusions could have on determining whether or not certain conduct is unlawful.

One such exception, he says, is that of justifiable conduct.

"It's interpretive, isn't it? In terms of what is justifiable and in what circumstance. Justifiable conduct indicates that there is conduct which can take place depending on its circumstances, whether it's justifiable or not, that's all well and good in terms of a legal instrument, but I think what's really important as we understand it and what are its limitations and what types of behaviours it actually allows. It would need to be detailed in terms of what they actually mean. So, I think that's an area that we would be keen to see what the government is going to do, given that it is an exposure draft and not yet legislation."
Your Comments
Join the Discussion