SBS Radio News
571 on Australia Day honours list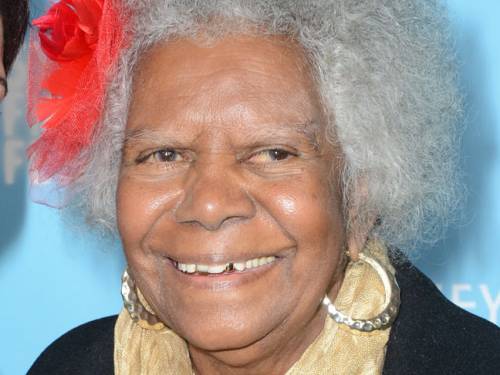 The Australia Day honours list includes some famous names among a long list of low-profile, but high contributors to Australian society.
Listen: 571 on Australia Day honours list
(Transcript from World News Australia Radio)
The Australia Day honours list includes some famous names among a long list of low-profile, but high contributors to Australian society.

The annual Australia Day honours list has been released with some famous names littered among a long list of low profile, but high contributors to Australian society.

Some of the better known names include former Foreign Affairs Minister Alexander Downer, former AFL premiership coach David Parkin and television presenter Clive James

But, as Murray Silby reports, the fame of most of the 571 recipients is limited to their specific community or field of expertise.

Former chief of the Australian Defence Force, Air Chief Marshal Angus Houston, is the Chair of the Council of the Order, which overseas the the Australia Day honours process.

He says the awards are a public recognition for people who provide outstanding community service and whose achievements enhance national identity.

The Order of Australia relies entirely on community nominations.

David Parkin was nominated for an Order of Australia medal for his service to Australian Rules football as an administrator, coach and player, most notably as a premiership coach of Hawthorn and Carlton in the AFL.

These days, Parkin works at Deakin University in Melbourne as a lecturer in the School of Exercise and Nutrition Sciences.

Of particular interest to him is what he describes as Australia's failure to deal with obesity over the past 30 years.

He says during that period there's been an almost linear increase in obesity coupled with an almost linear decrease in activity across the population.

David Parkin says the pervasiveness of digital technology, such as smartphones, is likely to make the problem even worse.

"I don't think we've got the evidence yet but certainly the research in the future will show that our digital media have in fact negated any, any type of changes, even getting schools to adopt a daily physical education program with someone who knows what they're doing is limited in my opinion. Something that state and Commonweatlh governments ought to be up to their neck (heavily involved in) in trying to bring about, they've got a new national curriculum but I'm not sure that it's hitting in areas that are going to change this very perplexing health problem which in the finish is going to kill a lot more people earlier and put an enormous pressure on the health bill which is skyrocketing anyway."

Another Order of Australia winner is Maggie Lynch, who's been recognised for her service to the community through multicultural education.

She's spent the past 45 years teaching newly-arrived migrants English as a second language.

One aspect of her work involves teaching pregnant new arrivals at a Melbourne hospital, women she says who might otherwise miss out on taking English classes.

"If we don't help those women when they just arrive, they are the ones that fall through the cracks and you know, three, four years down the track they then feel a little bit ashamed or lack the confidence to go to classes so I, with a team of volunteers have informal classes at the hospital and through that we organise volunteer tutors who then go to their homes and I believe they have helped hundreds and hundreds of women to bridge that gap and then get into more mainstream English classes."

Another Order of Australia winner acknowledged for her work with refugee women is Sydney woman Juliana Nkrumah.
When her husband was unable to return to Ghana in the early 1990s and they were granted asylum by Australia, Mrs Nkrumah made a vow to help other refugees who found themselves in a similar position.

"I came here to support my husband who came here to study. My husband then couldn't return and so we had to seek asylum here, but on the eve of seeking asylum I was asked a &question. I was already working with refugees at that point and I said to the immigration officer then that if I was allowed to live in Australia I would work to make a contribution to the society and I just think I had to live up to it."

Since that promise, Mrs Nkrumah has worked as a women's advocate, including as chair of the Australian National Committee on Refugee Women and as a co-founder of the African Women's Advocacy Unit.

She maintains that Australia has been very benevolent in its treatment of refugees, but has concerns that its ability to receive more from some refugee camps around the world has been compromised by the number of asylum seekers who are arriving in Australia by boat.

"I've worked with a lot of Africans who have come to Australia, who had to wait their turn to be accepted by Australia into resettlement here and I understand those situations in those camps, including the camps on the Thai-Burma border, including the camps in other parts of the world are very difficult places. Many of those do not have the opportunity to buy their way through a boat to come to Australia. On the other hand, if they had the opportunity, I suppose, they would have come. It's a human behaviour and we cannot judge people on that."

The name Mabo has long been associated with the struggle for the rights of Australia's first people.

The late Eddie Mabo's name is synonymous with the native title legislation which his Torres Strait land rights case prompted.

His widow, Ernestine Bonita Mabo, has been awarded an Order of Australia for distinguished service on behalf of Aboriginal and Torres Strait Islander peoples.

"It's an honour hey, makes me feel so proud to be needed. No, it was a beautiful moment when they opened the letter up and read it to me."

As well as standing up for Indigenous Australians, Mrs Mabo continues to fight for better treatment of South Sea Islanders - the descendants of Pacific islanders brought to Queensland in the 1800s and early 1900s to work as indentured labourers.

She has also played a key role in the creation of the Black Community School in Townsville, for Indigenous children.

Mrs Mabo says the school's students enjoyed success thanks to parents being directly involved in the classes.

"The only thing different was, they did the same curriculum as the white schools, and we had the parents coming in to do arts and crafts and do their own language. You know we had our own culture that they were doing and that was the only difference in the school. You know the parents, they didn't mind it. They enjoyed it just as much as the kids and it was just like a home away from home for the kids."

Australia's Outback can be an inhospitable place to seek an education, forge a career, build a business, or even simply survive.

But Bruce Walker has spent much of his working life trying to overcome the challenges an arid and isolated environment have long placed in the path of people living there.

Dr Walker has been awarded an Order of Australia medal for significant service to the Indigenous communities of remote Australia - and to the sport of cricket.

"Nobody goes to work every day thinking that they'll be recognised in this sort of way at the end of it all and you make choices all the way through your life and it's nice that the society that you try and give to is prepared to recognise those choices that you've made. And in my instance, choices around working closely with Aboriginal people over a long period of time and in a lot of remote communities and also in working in the sport of cricket and trying to contribute there and trying to draw together both the Indigenous side of cricket and what's happening in Northern Territory cricket and trying to make that work for the future."

Dr Walker has been heavily involved with organisations such as Desert Knowledge Australia and the Centre for Appropriate Technolo &gy in Alice Springs that have aimed to support innovation and research in arid and isolated environments.

"Where people live in marginal places on the edges of economy you often find there are strong intercultural and cross cultural contexts. You find that people suffer more poverty because they're on the edge of the decision making and economic activity and they tend to live differently because of those circumstances and bringing that systemic view of people, particularly Aboriginal people living in marginal places trying to engage with the mainstream economy that's a long way off, trying to respond to the aspirations and thoughts of a whole bunch of people who live on the coastline in remote Australia. That to me has been a complex challenge that's entertained my life virtually."

Another of the high profile recipients of an honour on Australia Day is Alexander Downer.

The former Howard Government minister and Opposition leader has been awarded an Order of Australia for eminent service to the Parliament of Australia through the advancement of international relations and foreign policy.