SBS Radio News
A weekly look at what's hot and what's not in social media. Follow @lxzilber
The app, the tweet, Boy George and my mother
07 October 2011, 13:20 PM | Source: SBS, Lisa Zilberpriver
At the time, it seemed like a fairly insignificant app that inadvertently raised some interesting questions about freedom of speech, latent homophobia and social responsibility.

It seemed like nothing more than a good starting point from whence to examine a few issues that cling to technology like remoras to a shark (or to scuba divers, in these guys' cases):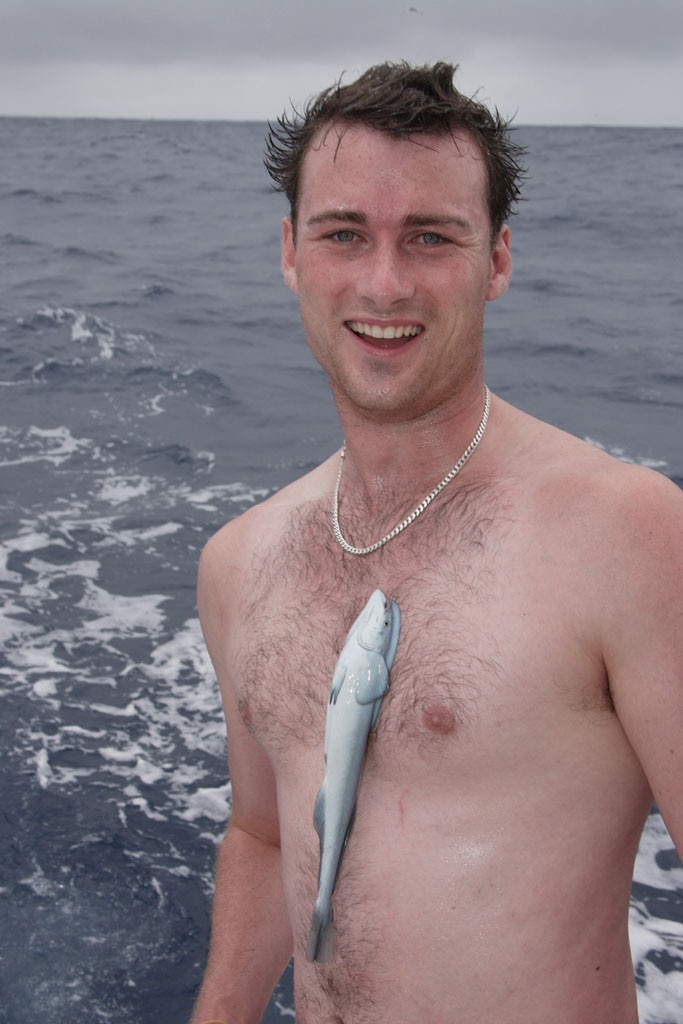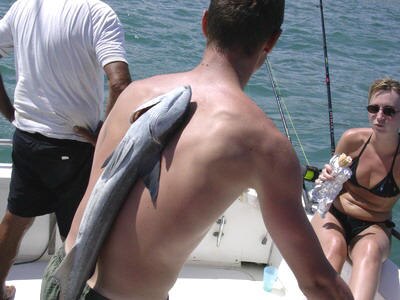 I never dreamt that my lowly blog would be tweeted by none other than Boy George himself, nor that I'd be writing an email - fingers a-tremble - directly to the great Stephen Fry, asking him to appear on SBS TV news and talk about The App versus Freedom of Speech.
The blog was our highest-clicking article of the week. The site editor was thrilled. My mother said she wasn't surprised, adding that Boy George clearly had good taste (though she would be the first to admit she hasn't a clue what a 'tweet' or a 'link' is).
I changed my ringtone tone to Karma Chameleon, and awaited the call from Mr Boy inviting me to perform a duet with him, say, on the Graham Norton show. I tweeted a request from the SBS account for him to appear on the news as well.
I felt sure Stephen Fry would be so touched by my humbly flattering email requesting a few moments of his time for a hungry southern-land public broadcaster that he couldn't countenance ignoring it.
Ahem - moving on.
The plot's thickened since the dark days of last week when the app looked like the simple-minded and uninformed musings of a closet homophobe.
Turns out Christophe de Baran, who commissioned it with all of its cliches and wording like 'don't worry, your son is normal' - is gay himself.
(Reporters who mention sexual orientation as though it's relevant to most news stories infuriate me, but in this case it is inarguably so.)
The app was made in fun, he said, ahead of the release of a book by the same name, albeit in French.
In the meantime, Google axed the app and suspended the developers' account "with the standard email" and no explanation, Sebastien Fuchs from Emmene-moi told me.
I wrote up a news story and sought comment from Google, which wasn't forthcoming.
There was plenty of response online, though, showing an intriguingly ironic backflip.
Comments on the original blog 'Android, but definitely not PC' slammed me for calling for a ban (I didn't) and accused me of taking homosexuals for a big bunch of whingers (I don't).
Comments on the news article about its axing raged at political-correctness-obsessed heterosexuals censoring a gay man's attempt to use humour to express himself.
In any case, I stand by my original intent - to ask (not answer) the wonderful social and human questions that regularly emerge around these platforms, upon which so much of our lives take place.
So, as Android Central - who also got em-Boy-led via Twitter - summed it up, the chapter's ended, the app isn't likely to be missed , though Mr de Baran may be missing his right to free expression right now.
As for me, I haven't rocketed to fame, the Doctor Who theme has been reinstated as my ringtone, mum still doesn't know what a tweet is and the weekend is here.
Here's a wicked toon to play you into it...
Join the Discussion
Your Comments