He calls it "The Dan Plan". A few years ago, at age 30, Dan McLaughlin quit his full-time job to pursue the unlikeliest of goals: to become a professional elite golfer competing alongside the world's best. This is despite the fact that he'd only ever played a couple of rounds of golf.
It's all part of Dan's dedication to the so-called "10,000 Hour Rule" – the idea that anyone can become an expert in anything if they simply complete 10,000 hours of dedicated practice.
A few years in, Dan is about half way through his training program, and his handicap now puts him in the top four per cent of golfers in the United States.
Can he make it all the way?
This week, Insight asks if people are born with talent, or if there is untapped potential in all of us.
Presenter: Jenny Brockie  Follow @jenbrockie
Producer: Paige MacKenzie  Follow @paigeymackenzie
Associate Producer: Sarah Allely  Follow @billiebites
Associate Producer: Anna Watanabe Follow @Anna_Watanabe
Join the discussion by using the #insightsbs hashtag on Twitter, posting on our Facebook page
Web Extra: The 10,000 Hour Rule
In his 1993 article "The Role of Deliberate Practice in the Acquisition of Expert Performance," Anders Ericsson and his co-authors presented the '10,000 Hour Rule'.
They found that people who completed an average of 10 years - or roughly 10,000 hours - of "deliberate practice", were able to reach elite levels in their given field. Therefore, they concluded that practice, not genetics, was the key to success.
Deliberate practice is the act of rehearsing an action over and over again. In the case of sport, deliberate practice extends to include actions such as repeatedly kicking a soccer ball, or serving a series of tennis balls in a particular manner – before playing a full game.
Ericsson asserts the only genetic factors which may influence performance are height, perfect pitch and fast typing, and that beyond this, we are more or less on a level playing field.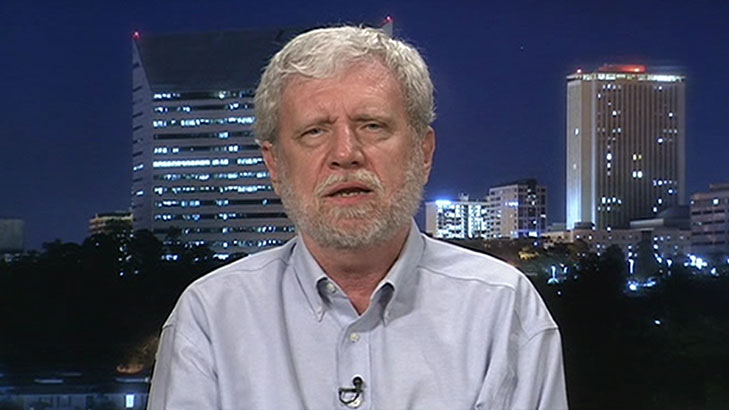 Image caption: Anders Ericsson speaking during the show. (Credit: Insight SBS)
Reuben in Training
Watch Insight guest and Kenyan Olympic gold medallist Reuben Kosgei in training.
Who are the Kalenjin?
Kenya is renowned for producing some of the world's best distance runners, and the majority of them belong to one small tribe - the Kalenjin.
Dirk Lund Christensen has studied and written about the Kalenjin. He believes it is their body type - not training - which puts them ahead of their competitors over and over again.
"We have found that the morphology - actually the legs, the lower legs are different," Christensen said.
"The Kalenjin have exceptionally low lower-leg mass. If you consider the leg as a pendulum, the energy (oxygen) used to swing the leg is dependent on the weight distribution of the leg. "
Reuben, however, disagrees. "I was not born with a talent," he says. "Training, I believe in training."
He says his training started young - he used to have to run 10km one way to school every day before the age of 10.
So do you think we have innate talent? Or is everyone capable of greatness equally? Have your say below.