SBS Eurovision Radio is your ultimate party mix, bringing you back-to-back Eurovision hits, 24/7 all throughout May. Indulge your love of the world's biggest song contest with music from the classics from Abba and Dana International, to the modern sounds of Lena, Alexander Rybak, and the 2013 performers, as we stream online, on mobiles and on digital radio from May 1.

Be the first to know. As we count down to the finals, tune in for Eurovision News from Malmö, presented by SBS Radio broadcaster Kyriakos Gold. Featuring the latest news, results and backstage action, listen live or podcast this 5 minute bulletin for a satisfying daily dose of Eurovision information.

We also have special music programming to satisfy the biggest Eurovision Fan. A History Of.. charts specific countries success at the contest. Join us in 2013 as we travel to Sweden, Denmark, the UK, Serbia and look right here at Australia. A Second Chance are about the amazing songs that just didn't make it and Eurovision Remixed brings you the rare club and dance remixes of classic Eurovision tracks.

Listen to us as you watch SBS! Over three nights from 8.30PM on May 17, 7.30PM on May 18, and 7.30PM on May 19, follow all the glamour, glitz, heartbreak and happiness that the World's largest song contest has to offer as SBS Eurovision Radio teams up with Julia and Sam Pang for a simulcast of the Eurovision Semi-finals and Grand Final!

Listen Now – online, mobile or digital radio!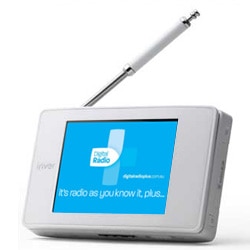 Turn up your radio dial to embrace Eurovision euphoria with SBS Eurovision Radio!

Hit the Pop-up Player button above to stream Eurovision Radio right to your desktop, or tune in your digital radio by simply searching for 'SBS Eurovision'.

SBS Eurovision digital radio channel runs from May 1 to May 31. For more information on how to receive digital radio you can visit our help/FAQ page.

And get moving with our mobile App. Listen to SBS Eurovision Radio on your Apple or Android smartphone with the SBS Your Language App, free to download from the App Store or Google Play.

Radio schedule

For special programs and the latest news from our SBS Radio team at the contest in Malmö Sweden, listen to Eurovision Breakfast, Lunch, and Drive and keep the party going with Eurovision Up Late, and the Eurovision All Nighter. Tune in at the times below (AEST).

• 7am – 8am Eurovision Breakfast - Eurovision News From Malmö & a special program
• 12pm – 1pm Eurovision Lunch - Eurovision News From Malmö & a special program
• 5 pm – 6pm Eurovision Drive - Eurovision News From Malmö & a special program
• 9 pm –10 pm Eurovision Up late - Eurovision News From Malmö & a special program
• 1am – 2am Eurovision All Nighter"

And don't forget you can keep the party going with our non-stop Eurovision hits 24/7.

Throughout the month you can also hear Eurovision interviews and features in your language on SBS Radio. Find out when your next language broadcast is on by visiting our radio schedule page.

Eurovision Podcast

SBS Radio brings you the latest news, features and interviews from Europe's biggest song contest direct from Malmö. Subscribe via iTunes.

Meet the SBS Eurovision Radio Team

Kyriakos Gold, Presenter Eurovision News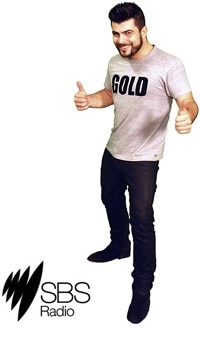 SBS Radio's Kyriakos Gold brings his outstanding broadcasting talent and passion for Eurovision to the news desk to present Eurovision News from Malmo, daily on SBS Eurovision Radio.

Kyriakos was born in Thessaloniki, Greece, in 1976 to Greek - Australian parents. He moved to Australia 1994 and has been working with local and international media ever since.

He grew up watching Eurovision and remembers celebrating every moment of it. In fact he has watched Eurovision for 30 years in a row and claims to be the Oz record holder. The first years that he lived in Australia, before broadband, he would go to the university library and dial up to watch the finals. In fact one year, he listened to the final over the phone.

Kyriakos first joined SBS Radio in 2002. He's studied Music and Violin at the State Conservatorium of Northern Greece, International and Culture studies at the University of Adelaide (BIntSt), Modern Greek at the University of Sydney and completed his postgraduate studies at RMIT University in Law (Juris Doctor) and Business Administration (MBA exec). He currently studies Legal Practice at the Australian National University. He is a NAATI accredited interpreter and has completed Journalism seminars at AFTRS. He has been awarded the "Greek News Prize" from the University of Adelaide and he is the current holder of the "Emily Mc Pherson Scholarship" at RMIT University.


Alistair Birch, On Location Reporter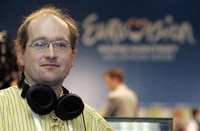 Alistair will be in Malmö recording interviews with all 39 contestants in their own language – filing interviews in all 26 different languages to be featured on SBS Radio language programs.
He has been bringing Eurovision to Australia for longer than he cares to remember.

At the Athens 2006 contest he scored an exclusive interview with Jane Comerford, the Australian lead singer of the German country-western band Texas Lightning.

In 2009 Alistair made headlines again in Moscow by getting Alexander Rybak to admit he wasn't the best singer right in the Song Contest - right after Alexander had just won the Eurovision for Norway.
Last year Alistair discovered Melanie the Wind Machine Operator for Australia, interviewing her first for SBS German and then helping arrange the interview in English for SBS TV which became the most popular web video of the 2012 season.

"I only speak three languages myself, so I rely on my colleagues at the SBS language desks back in Melbourne and Sydney to help write the questions. The challenge is to make the in-language interviews sound natural and interesting for the listeners back home."
His speciality is recording the secret music of the Eurovision – with almost forty talented artists gathered together there are is a lot of music performed over and beyond the actual contest entries and we will be bringing you the best of this on SBS Eurovision Radio.
If you have any questions or feedback contact Alistair in Malmö via Twitter @AlistairSBS



Ewan Spence, Music Program Host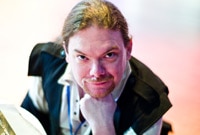 Ewan is the host of our special music programs featured throughout the day on SBS Eurovision Radio.

British Academy (BAFTA) nominated broadcaster and writer Ewan Spence is also a prominent Eurovision voice online throughout the year.

A noted commentator around the intersection of the media, internet, and technology, Spence returns to SBS Eurovision Radio for the anniversary year, bringing his Scottish tones and expert eye to bear over the whole Contest once more.