New SBS Radio Schedule has launched
The new SBS Radio Schedule has launched as of 29th April 2013
SBS has launched its new Radio Schedule. The new Radio Schedule brings the languages broadcast on SBS's analogue radio service into line with today's Australia.
The last major review of the SBS Radio Schedule was more than 18 years ago in 1994, and during that time Australia's demographics have changed significantly.
SBS is now providing an additional radio channel on digital TV and digital radio (SBS 3) where audiences can listen to language programs that have been moved from the AM/FM analogue schedule to the new digital schedule. This new service allows for more Australians to listen to SBS Radio language programs. As part of the launch of the new digital SBS Radio Schedule, SBS is promoting the new service extensively and has a program in place to provide a limited number of new digital radios as required to SBS listeners in consultation with key stakeholder and community groups.
Below you will find details about the new SBS Radio Schedule including how languages were selected and the new broadcast times.
Find your language on the new SBS Radio Schedule.
Benefits of the new schedule
Considers high needs languages
Reflects today's Australia
Contributes to social cohesion
For an explanation of some terms used in this website, please read the glossary
Useful Links
Digital Radio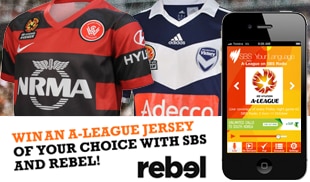 Download the Your Language app now to listen to live Friday night A-league - plus enter to win* a jersey of your choice every week, thanks to rebel!
Read more