SBS Online - Help Page
If you are experiencing site problems or viewing video content follow the information below. If leaving a comment on this page please provide the details outlined under Support.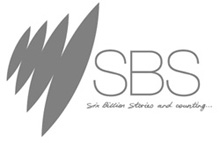 Requirements
Internet Explorer 6+ OR Firefox 1.5+
Flash Player 8+
Connection Speed: 256 Kbps+
Javascript enabled.
Cookies enabled.
Video Content
SBS delivers video content via Flash Video Player either embedded on a web page or as a pop up player window. Content is available as a streaming Flash video file only, there is no file download support given for any third party applications or browser plugins.
Streaming rates: 128k, 300k, 1000k+
Troubleshooting
If experiencing problems with viewing video content either embedded on a page or via the
Video Player
take these steps.
1. Test video on other sites to ensure the problem is specific to an SBS site.
2. Check firewall settings.
3. Refreshing/Reloading the page can access different ports.
4. Clear all cache in browser.
5. Restart the browser / computer.
Support
If commenting on this page after having completed the above troubleshooting, please provide the following details.
- Operating System and version.
- Browser and version (to the build number).
- Flash version.
- Firewall yes/no. (If yes, what ports are blocked?)

Volumes 1-3 of your favourite reality show are out now - watch the fur and feathers fly!

Is this STILL the worst courier company in Australia?