For your chance to win* a case of Bay of Fires Tasmanian Cuvée NV, RRP$176, answer the below question regarding Episode 4 of Destination Flavour. The wine we're giving away is the ideal wine match for the wild barramundi paupiettes with prawn and scallop mousse filling featured in this episode.

Watch the latest episode of Destination Flavour
In Episode 4 of
Destination Flavour
, host Renee Lim is shown how to prepare
wild barramundi paupiettes with prawn and scallop mousse filling
. As such, we're giving away a case (6 bottles) of
Bay of Fires Tasmanian Cuvée NV
, which wine expert Dan Coward has declared a perfect partner for the barramundi dish.
SBS's wine expert and
Feast

magazine
feature writer, Dan Coward, provides his explanation for the match:
"This is a stunning dish that manages to retain beautifully delicate seafood flavours while also building layers of luxury and richness through its other components. While the sauce, mousse and sabayon might seem like powerful elements, they are wonderfully handled to let the seafood do the talking and so any wine match needs to be sensitive to this as well. We need some delicate citrus flavours to lift the seafood flavours up even higher and some creaminess and texture to match the sauce. I've chosen an elegant sparkling wine from Tasmania just to change things up a bit. With bright acidity, a bit of body and all-round finesse, good sparkling wine can be a fantastic partner for richer main dishes."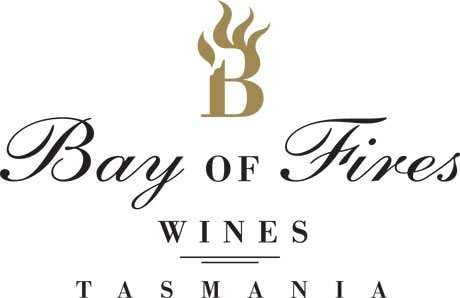 How to enter
For your opportunity to win* six bottles of
Bay of Fires Tasmanian Cuvée NV
, correctly answer the following question:
What cheese does Matthew Evans use for his homemade frittata?


1. Goats' cheese
2. Cheddar cheese
3. Fetta
Competition opens 6 September and closes 11 September midnight (AEST). Drawn 12 September.
Enter your details below to go into the running. All correct answers go in the draw to win* the case of wine.
Winners will be notified by email. Applicants must be over the age of 18 years old to enter.
*Read the
terms and conditions
.
Next On
Episode 10 : Episode 10
Thursday 18 October 2012, 8:00PM
In the final episode, Adam hits two of Melbourne's best restaurants to meet the chefs and learn what makes them tick. Flower Drum has...
Read More

Meet our local food heroes and explore the fabulous produce and food cultures on Australia's doorstep.

An incredible edible journey through the origins of British food.