From bhangra to Bollywood - SBS PopDesi brings you non-stop desi pop on digital radio, online and on your mobile!

Broadcasting 24/7 hits - make a request now #SBSPopDesi!
SBS PopDesi on your mobile!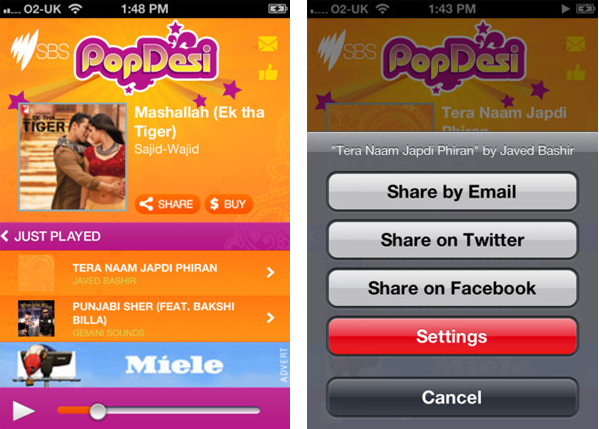 Download the new SBS PopDesi for your iPhone®, iPad®, iPod touch®
and listen to the hottest tracks wherever or whenever you choose!
Listen to live streaming, Tweet or Facebook your music requests, or buy the track you just heard.
The SBS PopDesi app is free and available to download from
The App Store
.
Don't have an iPhone? Android™
users - download the
SBS Radio Your Language app
which allows you to listen to every SBS music station including SBS PopDesi!
iPhone is a registered trade mark of Apple Inc, registered in the U.S. and other countries. Android is a trademark of Google Inc

Break-out operatic soprano Pumeza blends opera classics with luxurious orchestral arrangements of songs from her home, South Africa.

Cyrus Todiwala of The Incredible Spice Men gives us delicious recipes and memories from India's vibrant city.