From bhangra to Bollywood - SBS PopDesi brings you non-stop desi pop on digital radio, online and on your mobile!

Broadcasting 24/7 hits - make a request now #SBSPopDesi!
SBS PopDesi on your mobile!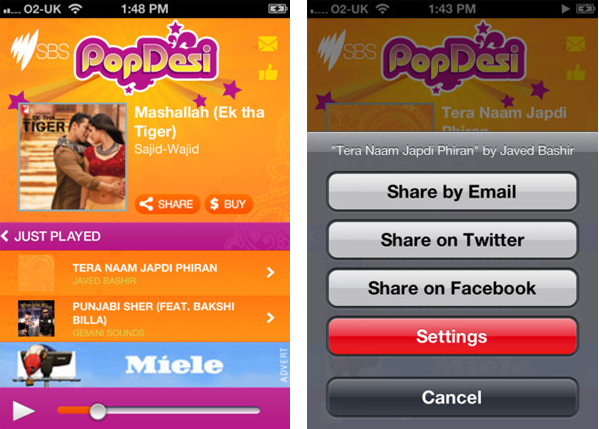 Download the new SBS PopDesi for your iPhone®, iPad®, iPod touch®
and listen to the hottest tracks wherever or whenever you choose!
Listen to live streaming, Tweet or Facebook your music requests, or buy the track you just heard.
The SBS PopDesi app is free and available to download from
The App Store
.
Don't have an iPhone? Android™
users - download the
SBS Radio Your Language app
which allows you to listen to every SBS music station including SBS PopDesi!
iPhone is a registered trade mark of Apple Inc, registered in the U.S. and other countries. Android is a trademark of Google Inc

One of the world's greatest singers in duets with some of pop music's biggest stars - Bono, Sting, Mariah and more.

From Verdi to Puccini, some of opera's greatest stars sing with Pavarotti in a selection of his finest performances.