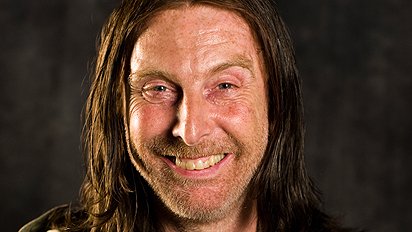 Latest breaking news from Channel 4 - Series 7 confirmed!
"Filming has begun on 16 brand new episodes of Shameless – whoop! Wanna find out what's going to happen? Then read on...
Frank finds a new love this series with the arrival of local Librarian Libby, played by Shameless newcomer Pauline McLynn (previously seen in Father Ted, Jam & Jerusalem).
Libby's passion for romantic literature wakes in Frank something that has been dormant for so long... and then he meets her mum Patty who might just put a spanner in the works.
Eight months on from the tragic loss of Mandy, the Maguire family are preparing to welcome a new addition to the clan, a baby son for Karen and Jamie. And baby Connor's arrival doesn't mean Joe Pritchard will loosen his hold on Karen, who soon discovers that motherhood brings on some unwanted Jackson family traits.
The Jockey's got a new landlady - Mimi Maguire - so Patrick has to come to terms with their separate living arrangements. While Kelly takes her new godparent duties to the extreme, boyfriend Shane gets involved with wedding scams - and then thinks about a wedding of his own.
Mickey and Ian now share a bungalow together, as the perfect odd couple. While over at the Gallagher's, Liam hits senior school and develops his first crush.
Meanwhile - Carl and Maxine get adventurous in the bedroom - welcome back to the wonderful world of Shameless!"
- Channel 4

A behind-the-scenes look at the dedication and hard work needed to reach the highest level of elite sport.

Packed with music from the popular series, this album features the cream of Brit pop!