Outreach Resources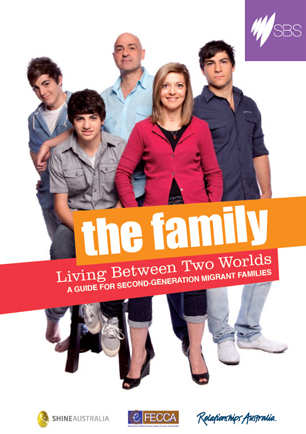 Australia is rich with the culture and heritage of migrants from more than 200 countries. Each of these groups brings with them different languages and ways of living, creating a dynamic, diverse and multicultural Australia.
Children born to migrants in their new country are known as second-generation migrants.
Living Between Two Worlds - A Guide For Second Generation Migrant Families
looks at the challenges commonly faced by second-generation migrant families in Australia. It is inspired by the SBS series The Family, which explores modern family life and highlights some of the issues experienced by second generation migrant families.
How to use the guide
This guide is divided into five chapters. Each chapter focuses on key issues related to particular life stages so you can easily find relevant information. Each section provides tips on how to deal with common challenges and encourages you to seek help and information early, rather than waiting for a crisis to develop.
Contents
Connecting with your kids: finding a way through the generation gap
Read more
Maintaining your culture: the best of both worlds
Read more
The 'sandwich generation': caring for two generations
Read more
Adapting to the 'empty nest': and preparing for later life
Read more
Positive ageing and planning ahead
Read more
Further information
Read more
DOWNLOAD A PDF OF THE GUIDE
Family Ties Interactive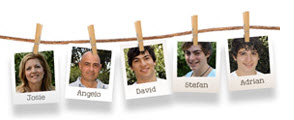 Get to know the Cardamones … as they show us how well they really know each other.
Go to videos
Read More
In Language
Have your say about The Family in your language with SBS Radio.


Read More
Next On
Episode 8 : What are You Going to Do?
Thursday 12 January 2012, 8:30PM
Stefan's year 12 results are due, with university offers not far behind. Angelo and Josie seem more uptight than he is, but is this just...
Read More