Family Ties Interactive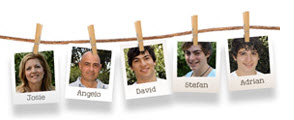 Get to know the Cardamones … as they show us how well they really know each other.
Go to videos
Read More
In Language
Have your say about The Family in your language with SBS Radio.


Read More
Next On
Episode 8 : What are You Going to Do?
Thursday 12 January 2012, 8:30PM
Stefan's year 12 results are due, with university offers not far behind. Angelo and Josie seem more uptight than he is, but is this just...
Read More