Shining a light: 'Sunshine'
Sharing positive stories from Australia's South Sudanese community. 'Sunshine' premieres on Wednesday 18 October at 8:30pm on SBS.
Wellbeing
Here's how you can nourish the mind, body and soul. No empty calories here.
Opinion
Meet our columnists. They've got strong views on all things. Their words may (or may not) change the world.
Sunshine
Soon on SBS
The truth will come to light. Starring Anthony LaPaglia, Melanie Lynskey and Vince Colosimo, Sunshine is a high-stakes crime drama that explores the hopes and heartbreak felt by those forging a new life in a foreign land.
Breaking down the latest medical news, global health issues, research and analyses.
Let's talk about it all: from love and dating to divorce and estrangement (and everything in between). #LookMeInTheEye
Determine the personal and scientific realities of Australia's obesity epidemic with SBS's new three-part weekly documentary series: 'The Obesity Myth', debuting on Monday 4 September on SBS at 7.30pm. #TheObesityMyth
Culture can play a big role in weight gain and loss.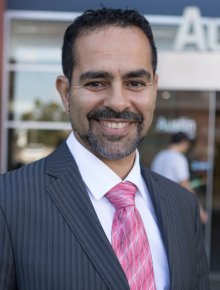 A three-part documentary series that follows the struggle of morbidly obese patients and their families as they go through the weight loss program at Melbourne's Austin Health. The Doctors at Austin H...
Health campaigns to reduce obesity have been accused of fat shaming, so how can we address this health issue without making people feel bad about themselves?
'The Obesity Myth' shines a new light on an epidemic.
There's more to your weight than what you eat and how much you exercise.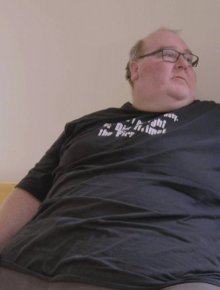 The Doctors at Austin Health are taking a different approach by treating obesity as a chronic genetic disease.
I'm Your Man
I'm Your Man explores the diverse history of some of Australia's best-known boxing legends, using innovative technology to create a fully interactive and immersive experience. 
Stories bringing Indigenous into Australia's identity. Celebrating inspiring groups and individuals. #WalkWithUs
Greek migrant Meletis Apostolou arrived in Australia in the 60s. He tried unsuccessfully to begin his new life in Melbourne and in Sydney. He had the 'Bonegilla' experience, and soon after he decided ...
Naming conventions can be inherently colonial. Whoever gets to decide the names of things has a position of power over the thing they are naming.
Thanks to a close knowledge of local resources and produce, Aboriginal people have been enjoying the best native produce that Australia has to offer for thousands of years. European colonists meanwhil...
More dispatches from Life