Free, legal and online: why Hulu is the new way to watch the tube.
09 October 2008 | 15:31 - By Stefano Boscutti
What's a hulu? Last year this question ricocheted through the blogosphere to a chorus of derisive laughter.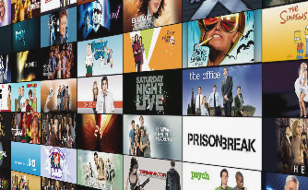 Fox and NBC were going to make the internet safe for television! They were building a "YouTube killer"! And they were calling it Hulu! It was almost too perfect-an absurdist topper to the idea that two major broadcast networks could devise an internet video service people would actually use. Well, they're getting pretty close. Will any of our free to air broadcasters team up to offer free shows online? Who do you think would team up? How do you think you'll watch television in the future? Will you even watch television in the future? (Oh, and if you're in San Francisco on November 13 you definitely want to attend the New Tee Vee conference.)

http://www.wired.com/entertainment/theweb/magazine/16-10/mf_hulu

http://events.newteevee.com/live/08/
top
Comments (4)
About this Blog
New New Media looks at how our mediascape is exploding to bits. How the latest technology and the internet are changing the way we live, work and play. How the latest media is shaping us all.

Stefano Boscutti is an executive creative director and strategist. He's like a better looking version of Todd Sampson. He also has an abiding faith that stories and wordplay (and not powerpoint presentations) will change the world.
TV
Food
Films
Documentary
World News Australia
Sport
About SBS
Business
Internet and Technology
Cycling Central
Festival Reports
Tour De France