Favignana Prison Island
16 November 2009 | 0:00 - By Thalassa
Recent quasi lynch-mob behaviour by some members of our society in hounding out a convicted criminal (who'd served his time) from a housing estate he'd been placed in by the authorities should concern us all.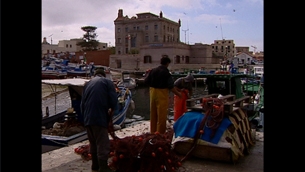 The reason why some people in the Sydney suburb of Ryde reacted the way they did was because the media published the name and picture as well as the crime committed by the person in question. He was a paedophile.
Had the citizens not known there was a paedophile in their midst life may have gone on regardless without anyone's feathers being ruffled. As it is the person in question will still end up having to live somewhere else. How many other paroled prisoners are out there living anonymously amongst us? I dare say there'd be a few hundred. Do I feel threatened? No. Do you? While I am not condoning paedophile behaviour I do feel our society's moral compass is somewhat challenged in that on one hand we bay for the blood of a legally released paedophile while on the other we can't get enough of murder and mayhem while glorifying some of the worst criminals and murderers in our society via TV hit series.



I raise these issues as this week THALASSA, making its return in a new series, looks at prisoners on the Sicilian Island of Favignana who are allowed to work in the community unsupervised for three hours a day. The local police are aware of their whereabouts and are never far away should any problem arise. To all intents and purposes the citizens on Favignana do not know their crimes and seem unperturbed having the inmates in close-proximity to themselves and children.
Problems don't generally arise as the prisoners have all served many decades behind bars and have been granted small freedoms under Section 21 of the Italian Penal Code. Some may even earn early release and need to be re-integrated into society. The re-integration process has to start before they leave jail. Others in the program, like Angelo and Vito, are serving life sentences but have the freedom to run a dairy farm and they export their milk to the mainland. We can only imagine what their crime was since they are both serving life sentences.
Others may do small building work near a school full of children. Any one of them could be a paedophile, murderer or petty criminal, we do not know. The program doesn't divulge their crime, just the years they are serving. They work unsupervised. Can you see this happening in Australia?
I still cannot help comparing reactions of the people on Favignana to the handful of citizens in Ryde, Sydney. The question that comes to mind is should we be aware of ex-criminals in our midst if they've paid their debt to society? Do you honestly feel you would live and breather easier knowing there is a pardoned murderer, paedophile, armed robber or ……………… (put in your choice of criminal) living in your suburb or locality? It could only shatter your peace of mind and destabilise the community you live in.
Since we have many ex-criminals who've done their time and are living back in society as the law allows, I do not wish to know who they are or whether they live in my street. But that's me. I loathe the spectre of a lynch-mob (especially in the media!) regardless of who their target is. I trust that our law knows better in this instance. What are your thoughts on the matter?
top
Blog Home
Previous Post
|
Next Post
About this Blog
Thalassa Blogger for Thalassa

TV
Food
Films
Documentary
World News Australia
Sport
About SBS
Internet and Technology
Business
Cycling Central
Festival Reports
Tour De France