Australian tennis cops a serve
02 March 2010 | 14:00 - By SBS Sport
Tennis in Australia has got the blues and changes at the top are long overdue, writes Philip Gomes.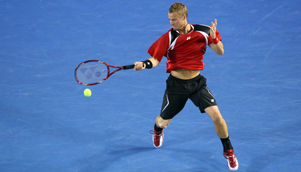 While there are always complexities to any argument, the Four Corners investigative report into the parlous state of Australian Tennis stands as a pretty sad indictment of the sport in this country.

Expecting Australia to dominate tennis as it did in the 1950's, 60's, 70's and even 80's is unreasonable. That we have a problem in terms of development in the sport is obvious.

The world is too globalised and tennis is no longer the narrowly represented sport it once was, but for a country with such a rich history and legacy in the game to have hit the proverbial ditch in this way, well, questions have to be asked.

Four Corners played the ball deep, jerked Tennis Australia all over the court - serving up quite a few aces in the process.

The picture painted was one of a hidebound organisation, with far too many time servers, and a range of seemingly complex interests which need deeper analysis by an externally appointed body.

That there is a divide in the sport was also obvious, with a host of recently retired ex-professionals at odds with a long serving administration.

The report also highlighted an issue that bordered on comical farce - the branding of a court surface, the one used at the Australian Open. Apparently it was important that the surface be blue, as if that had meaning.

Which of course it did, in terms of corporate branding and sales. Ergo, money.

Tennis Australia farcically insist that key tournament hosting clubs (indeed all clubs) use their preferred surface, Plexicushion, which they see as Australia's national surface.

No, really. A national surface. Talk about governance and corporatism gone mad.

Thankfully Paul McNamee was there to put that into perspective.

"What happened out of that change was this fixation that we now have a national surface - Plexicushion - that's our national surface.

"And this... with the blue colour, and that clubs and centres around Australia should aspire to having this surface, when pretty much everyone knows it's not a surface for player development. It helps, certainly, but 90 per cent of the top men and women in the world grow up on clay."

The court issue is illustrative of a lack of foresight when it comes to development in Australian tennis. That the game has progressed in a manner different to the Plexicusion vision is obvious.

If you can't play on clay at the highest levels, you can't play anywhere. The centre of the tennis world has shifted, once it was grass, then cement, now it's clay.

Clay court performance has become the real pathway for junior development, and Tennis Australia's failure to recognise that is reflected by their enforced court choice. A decision destined to cruel further development.

Realistically there are only two men in the hot seat - president Geoff Pollard, and the man in charge of development, Craig Tiley. Pollard has been at the helm of Tennis Australian for 20 years while Tiley's tenure now sits at five years.

In that time it's obvious to any interested observer the development of elite players has clearly stalled, and possibly declined. So why are they still in their positions?

That's the question a number of ex-players and State federations are pointedly asking and, in the case of a man that is probably our best administrator - Paul McNamee, challenging.

It's time for a house cleaning.

Someone like McNamee would bring to Tennis Australia an entrepreneurial spirit, given his creation of the wildly successful Hopman Cup in Perth, and strong management skills after 12 years in charge of the Australian Open.

But more than that, McNamee's appointment to the top tennis job in Australia should bring new energy and leadership, make the tent bigger, and possibly add a bit more colour to the sport. Because blue is getting boring.


:: More from The Interchange

top
Comments (2)
About this Blog
SBS Sport's stable of writers provides you with the latest news and views from the world of sport.

SBS Sport
TV
Food
Films
Documentary
World News Australia
Sport
About SBS
Business
Internet and Technology
Cycling Central
Festival Reports
Tour De France