Tiger's coming back... not sure if I will be

11 June 2010 | 0:00 - By SBS Sport
I have seen some great players as well – Roger Federer, Kobe Bryant, Serena Williams, Jonny Wilkinson and Andrew Johns, but can they pull a crowd as well as Tiger Woods?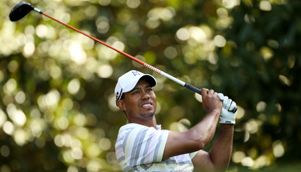 I've been to a lot of sporting events in my lifetime – Wimbledon, US Open, countless English Premier League matches, Royal Ascot, LA Lakers, NY Mets and the list goes on.
I have seen some great players as well – Roger Federer, Kobe Bryant, Serena Williams, Jonny Wilkinson and Andrew Johns, but can they pull a crowd as well as Tiger Woods?
When it was announced last year that Tiger Woods was coming to Australia in November 2009, it was a no-brainer for me. Airfares, tickets to the golf and accommodation were sorted at lightning speed.
First, let me share that I'm not much of a golf fan. Sure, I've been known to smack a few balls at the driving range, which is a great stress reliever, but to be known as watching golf as a spectator – no, never, nada. But this was Tiger Woods.
So the golfing world to me was totally new.
Arriving in Melbourne, I told anyone and everyone that I was going to watch Tiger Woods play at The Australian Masters. Were they happy for me?
Some people high-fived me, others asked me who he was and one guy asked me what AFL club he had signed for. That's Victorians for you – AFL rules their lives and nothing else matters.
I headed out to Huntingdale Golf Club with a colleague who knows his golf. He was going to be my tutor and answer all the stupid questions I had.
I recall the traffic heading to the course was a nightmare. Sitting on the bus, it slowly groaned its way towards the course.
Once we arrived, bags were checked for any anti-Tiger paraphernalia and maps were handed out like we were hunting for treasure. Our treasure wasn't gold, but Tiger.
My tutor Chris started to plan the day out for us, but not before we hit the merchandise hut. Anything branded with the 'TW' symbol cost a motza.
But it's like when you go to Paris – you buy croissants, climb the Eiffel Tower and visit the Louvre, so I set the same principle as I handed over $50 for a TW cap.
Back to Tiger watch though.
It was impossible to watch him play every hole unless you were as fast as Usain Bolt, so you had to plan ahead. When he teed off, we walked around to the 7th hole. So did a lot of other people.

The course is capped at 20,000, and I think about 17,000 were following Tiger around, so you felt a little for the other players.
With a seat in the grandstand, we sat waiting for the great man to come wandering down the hill. With a strict no camera policy in place, I pulled my iPhone out and cautiously snapped away at him and felt like the paparazzi.
It went quiet when he took his shot, it was like watching poetry in motion. You didn't want to blink in case you missed him do something.
In the ball went, a roar of cheers went out and the chase was on to see him again.
We ran up to the 10th hole and were in arms reach. We did that for most of the morning session. I watched him play three holes and I was happy with that for my first golf event.
When the Tiger scandal broke, it saddened and frustrated me a little. Not just because I'm a woman and he obviously knew what he was doing with each and every one of them, but for his fans, he would have let so many down.
What happened to that All-American good guy who had the complete package in a wife, kids and a multi-million dollar career?
Sure, he still has the bucks but his personal life has become a shambles now.
For golf and sport in Australia, I applaud the Victorian Government in bringing him out again.

Last year $34 million was generated with his attendance at The Australian Masters, which is a lot of money from one man.
Will he do it again this year? Will there be the same interest? Will 20,000 people flock to the course each day to catch a glimpse of the fallen hero? So many questions.
As for me, I am still toying with the idea of going to watch him again this year.
For me, the memory of watching Tiger Woods pre-scandal is a much nicer thought.
top
Blog Home
Previous Post
|
Next Post
Comments (1)
About this Blog
SBS Sport's stable of writers provides you with the latest news and views from the world of sport.

SBS Sport
TV
Food
Films
Documentary
World News Australia
Sport
About SBS
Internet and Technology
Business
Cycling Central
Festival Reports
Tour De France