Protect Your Mob

06 October 2011 | 0:00 - By
Video journalist Josh Ridgeway learns why fire fighters would prefer not to leave the station.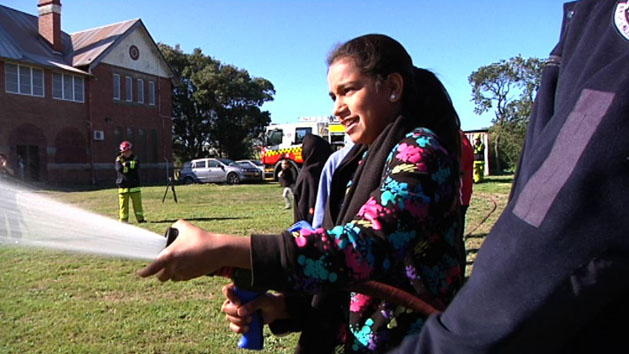 Fire fighters: we hold them in high regard as heroes and saviours when danger suddenly strikes, and for good reason. All over the country these men and women are ready to put themselves in harm's way at the drop of a hat to protect the lives of others.

Self-sacrifice and nobility aside, sitting down with some of the crew at Redfern Fire Station for a chat about fire safety, I get the feeling things here are nice and quiet, and that's how these guys like it.

They're a humble crew – modest in intention, telling it 'like it is'. None more so than Level 2 fire fighter Quinton Silva, who remarks "a lot of fire fighters enjoy the rush and intensity of a large fire, but I feel if we can prevent fires… If I don't have to fight one fire, that'd be good."

It's rare you'd find someone in a job who'd rather be out of work - and no, he's not slacking off. Preventing fires is one of Quinton's key messages, being spread through a new 'Protect Your Mob' NSW Fire Safety campaign aimed at Indigenous communities.

Suddenly a shrill shriek pierces the air – it's the alarm going off, a call-to-arms of sorts; the equivalent of the 'Bat-signal' shone through the dark night sky. But this is no cartoon or superhero movie. The guys jump into action, donning the black and gold, planning the next route. By now it's all routine, though a serious scene nonetheless.

Jumping in the big red truck, punching the siren and putting pedal to the medal, the team blast out of the driveway and onto the road, commanding the attention of all as they quickly fall out of sight. They have no idea what they're headed into, what danger lies before their path.

My hat goes off to them and their families, for every day is a personal risk and a tribute to the value of human life.


top
Comments (3)
About this Blog
TV
Food
Films
Documentary
World News Australia
Sport
About SBS
Internet and Technology
Business
Cycling Central
Festival Reports
Tour De France