The LA Riots, 20 years on
01 May 2012 | 8:09 - By Matthew Hall
The intersection of Normandie and Florence Avenues in Los Angeles was the meeting point of anger and despair 20 years ago and a place where you would not have wanted to be.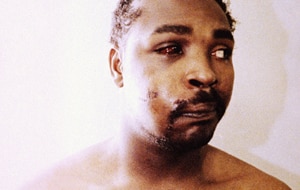 Fueled by two separate yet connected incidents, LA went into meltdown. Infamously, there was the police beating of Rodney King followed by the death of 15-year-old Latasha Harlins, shot in the back of the head by a store owner over a carton of orange juice.

Both incidents carried strong racial overtones. Both incidents saw justice skewed – the acquittal of the police and a light punishment for Harlins' killer. If you were poor and black in LA at the time, you had reason to be angry. Very angry.

April 29th was the 20th anniversary of the riots. The unrest lasted for six days the tally card reading over 50 people dead, 2,325 people with reported injuries, 1,573 buildings damaged or destroyed and the total cost estimated at $1 billion.

As footage from the time reveals, these were scenes more common elsewhere, in the trouble spots on the other side of the world, not from within one of the world's greatest cities.


Amid the violence, looting became the sport of choice.


And then there was the beating of truck driver Reginald Denny, pulled from his semi-trailer, hit with bricks, and left in the street. In an interview in 2002, he was perhaps surprisingly circumspect about his experience.



Today, Rodney King is unemployed and broke and has nothing left from the $3.8 million he was awarded after suing the city over his beating. The police who beat him are no longer on the force. Richard Denny lives in Arizona and is no longer keen to discuss the incident. His attackers are dead, in jail (for other crimes) or full of remorse.

But it's not just people who still bear scars. The city has moved on but the legacy remains. This excellent photo series from the LA Times shows riot sites during the unrest and today.

But as one writer has noted, 1992 were the riots LA was destined to have, if not had to have. It was inevitable. Some of the problems, the divides, still exist today.

New immigrant groups, mainly from Mexico, have moved into the areas most affected by the 1992 riots and reenergised them. Spanish is the dominant language heard on the streets. Yet not everyone is happier.

"No jobs, no jobs," one old timer told The Guardian. "All you can do here is hustle."

"People were upset back then, and they're upset now," said another.







top
Comments (3)
About this Blog
Matthew Hall presents a first-hand look at world events from a different angle. Follow @Matthew_Hall

Matthew Hall New York-based writer Matthew Hall has chased fugitives across Texas, been shot in outback Australia and has lunched with Liza Minnelli.

TV
Food
Films
Documentary
World News Australia
Sport
About SBS
Business
Internet and Technology
Cycling Central
Festival Reports
Tour De France