Hospitable Aussies

30 January 2013 | 0:00 - By Domestique Bliss - As told to Michael Rogers
So, I've just completed my first WorldTour stage race and I've got to say, the Tour Down Under has been everything I'd hoped. Adelaide is a great place to race and the fans have been really supportive.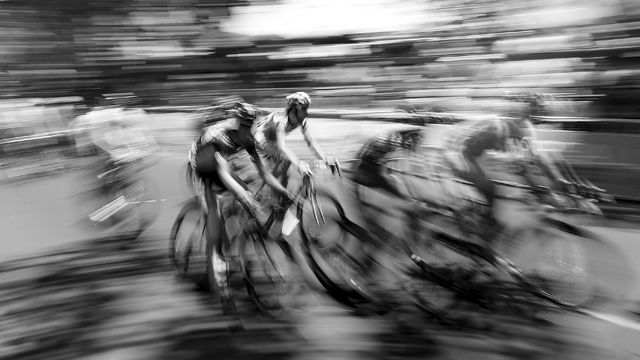 Sometimes they can get a bit enthusiastic, though. A hotted-up car - I think they're called Commodores over here - drove right up to us on our training ride on Monday and yelled something out before speeding off. I couldn't quite make it out through his Aussie accent, but I'm sure it was supportive. I don't think he knew who our team sponsors were though, because he shouted something about "bankers", and we're one of the few teams not sponsored by a bank. Still, it's great to see the locals so excited about the race.

The build-up to the race was a bit subdued, mainly because of all the Lance Armstrong stuff. I haven't taken much notice because I kind of lost interest in the whole story when he lost all his titles last year. I mean, what more could he do for the sport once they took all his yellow jerseys away from him? It's not like anyone was able to get away with systematic doping after they cracked down on Festina in 1998. The UCI really cracked down on it, from what I've read on their official website.

Still, some of the old-timers in the peloton were saying those days weren't all bad. Apparently the riders had a much closer relationship with the UCI medicos at the time, because the doctors were always checking on the top guys. I guess they wanted to make sure they were fit and healthy. That makes sense to me - every sport wants its best athletes performing at their peak. Although I admit, it makes it even more of a surprise that Lance was able to get away with cheating for so long, with the UCI's doctors keeping a close eye on him.

Anyway, enough about that. As Alberto Contador said the other day, it's time for us all to move on - and he'd know.

I was told before we arrived in Adelaide that the TDU had a really friendly atmosphere but I can't believe how accommodating everyone has been, especially the Orica-GreenEDGE guys. After Simon Gerrans won the race last year, I think the Aussie team decided it would be polite to let the international teams have a turn.

Leaving out Cameron Meyer and Michael Matthews from their squad was a really nice gesture, especially after Matthews did so well at the Aussie nationals. I think Gerrans even decided to take it easy up the first big climb of the race on Wednesday, just to make sure that the foreign riders really got a head start in the general classification. What a guy! I tried to thank him when I passed him up the Corkscrew but he wasn't saying much, just staring kind of blankly at the road ahead and breathing really heavily. It just shows the dedication these top guys have. Inspiring.

Speaking of hills, the Corkscrew had a couple of nasty parts but in all, it wasn't anything that a top young rider from Italy like me couldn't handle easily. It just made me even more confident about tackling Old Willunga Hill twice. It wasn't even as steep at the Corkscrew, and passing Andy Schleck, or maybe it was TeleTubbie Man, showed I have the legs for this kind of racing. I'm still not sure who won because like Andy on the final stage, I headed straight for the hotel mini-bar.

Overall I was more concerned about getting into a decent breakaway at some stages and trying to stretch my legs in one of the intermediate sprints. I know I'm just a first-year pro, but there's no time like the present to show my team what I've got. Let's hope I get the chance at the next race.


top
Comments (9)
About this Blog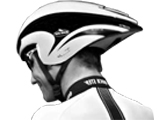 Domestique Bliss - As told to Michael Rogers
TV
Food
Films
Documentary
World News Australia
Sport
About SBS
Business
Internet and Technology
Cycling Central
Festival Reports
Tour De France