Wronger than wrong
01 February 2013 | 13:00 - By Domestique Bliss - As told to Michael Rogers
Remember what I was saying last week about how nice the Aussies were to all the visiting teams, letting us lead their big race? And how Old Willunga Hill was going to be a piece of panettone compared the passes near my home in the Italian Alps?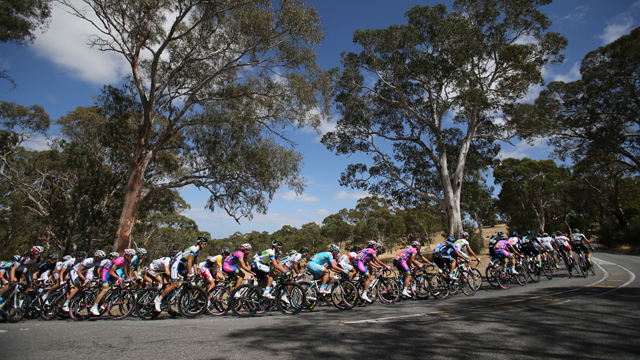 I was wrong. Wronger than a wrong thing that is wrong.

Firstly, it turns out that even though Orica-GreenEDGE didn't target the overall win at the Tour Down Under this year, their grand plan was to smash us poor unsuspecting foreigners on Australia Day. I think Simon Gerrans was pretty much foxing for the previous stages before clobbering us up Willunga Hill. Twice.

I have to admit, it was a great day for all the locals with the Australian flags waving everywhere on their national day. It made me wonder why the French riders don't try harder to get a win on Bastille Day in the Tour de France. You would think it's the least they could do for their local fans, given they haven't won the entire thing in 31 years. We Italians win the Giro all the time - it looks easy.

Speaking of things that are easy, it turns out that Willunga isn't. Especially when you have to do it twice in a day. The first time was great - I just cruised up with my teammates and I even sat on Andy Schleck's wheel for a while, just to see how the best guys do it. I was waving at the fans, laughing at Jens Voigt's jokes and trying to learn how to pronounce "Tom-Jelte Slagter" without giving myself a hernia.

Then we came up it a second time and I just hit the wall. Andre Greipel, Mark Renshaw and the sprinters just cruised past me, laughing, while I'm wheel-sucking my teammates in a desperate attempt not to get dropped by the last group on the hill. By the time I crossed the finish line, Gerrans was on to his third VB and it was Heinekens all round for the Dutch as Slagter had the race all but sewn up.

If this is what climbing a hill in the pro peloton in summer is like, I will be what the Aussie fans refer to as 'rooted' when it comes Alpe d'Huez in July.

However, that is a long way off, and there is plenty of time to get into some good form between now and then. I also have to keep reminding myself that I am a sprinter, and there is no shame in struggling in the mountains. Mario Cipollini - my idol - didn't even try. And Mark Cavendish doesn't seem too bothered by it and look at him - 23 Tour de France stages, a green jersey and Peta Todd.

Anyway, a week of training in the Alps awaits - followed by real Italian coffee. They served what they said was espresso in Adelaide but I think a mouse had died in the coffee machine or something.

The next decent race on the calendar is the Tour of Langkawi, but I won't be riding. Instead, most of my team will be in a training camp preparing for the spring classics. Can't wait for those cobblestones!


top
Comments (8)
About this Blog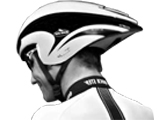 Domestique Bliss - As told to Michael Rogers
TV
Food
Films
Documentary
World News Australia
Sport
About SBS
Business
Internet and Technology
Cycling Central
Festival Reports
Tour De France