Tropical delights
23 February 2013 | 11:00 - By Domestique Bliss - As told to Michael Rogers
I am rapidly discovering that life in the peloton isn't as glamorous as it's made out to be.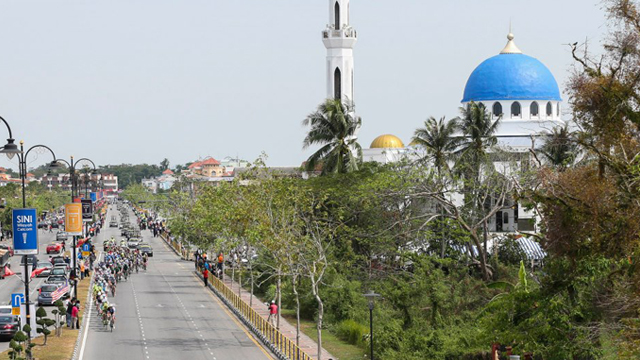 You don't get told that between stages, you've barely got time to scratch yourself. What with post-race recovery, massages, meals, showers, meetings, transfers and checking in to that night's hotel. Not to mention massaging the ego of your team leader. During the TDU, he was constantly asking me questions after the stage: "Did I look as good as Gerrans up that climb? Andy was doing it tougher than me, no? Are my socks still pulled up just right? Is my handlebar tape still white enough?"

It's pretty painful, but I can't say much. That stuff keeps me awake at night, too. Especially the bar tape. And how my calves look from behind. And nightmares about Theo Bos, but more on that later.

Also, you don't get told that team management's policy of keeping things simple for their riders can make for some nasty surprises.

Like when they enter you in the Tour of Langkawi. The name that suggests the 10-day event basically involves cutting laps of a tropical island paradise. And then you get to Malaysia, only to find out that the race spends a total of six hours on the aforementioned tropical island paradise - just long enough for the teams' presentation before being ferried back to the mainland.

Suddenly, the idea of going full gas in 30 degrees with 95 per cent humidity isn't so great when you don't get to kick back by the pool in a luxury resort at the end of the day.

Still, I shouldn't be ungrateful. I've never been to Malaysia before. It's great to experience new things in the spare four and a half minutes we have each day. Like the local street life, and the language, and dysentery. We've been banned from eating the street food after one of our masseurs got sick after buying a chicken satay from a roadside stall. I heard one of the doctors talking about "bowel resections" and "intensive care" in hushed tones but they try to keep those things from the riders. We need to be focused on our racing, you know.

Speaking of racing, I spent most of the flight over watching footage of Cav and Sagan tearing it up in Qatar and Oman. They were so awesome. I thought I'd try some of their tactics when I had the chance to get on the end of our sprint train over here in Malaysia.

I asked the team director when the lead-out guys would be practising their sprints so I could work on my moves but he just walked off, shaking his head and muttering something about "ducking neo-pros". I guess I have to get lower on the drops when sprinting, or maybe I need to keep clear of the other novice riders. I'll make sure I work on it.

Anyway, the first day in Langkawi was a bit of a bust. We weren't really targeting a win but it was no surprise to see Bos do it so easily for Blanco in the end. His tactic of shoving Daryl Impey into the wall a few years back was worth the month's suspension. Who wants to risk that sort of treatment early in a 10-day race? Answer: not me.

Over the next few stages, I'm hoping to get into a breakaway and get into a three or four-man sprint to the line. If I can show the team directors what I'm capable of, they'll have no choice but to make me their main man in a bunch finish! That is, unless Bos is involved. If he is I'll let someone else have a go, because I actually wasn't kidding about being frightened of him.

top
Comments (9)
About this Blog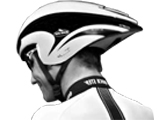 Domestique Bliss - As told to Michael Rogers
TV
Food
Films
Documentary
World News Australia
Sport
About SBS
Business
Internet and Technology
Cycling Central
Festival Reports
Tour De France