A cold day in hell

23 March 2013 | 11:00 - By Domestique Bliss - As told to Michael Rogers
Being a native of the Italian Alps, you'd have thought I would be accustomed to freezing conditions, snowstorms and roads covered with ice.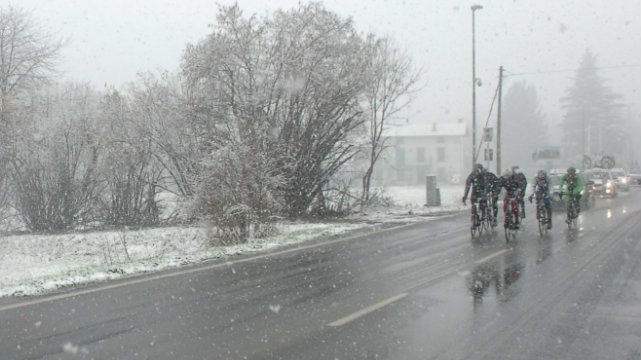 And you'd be right. I am very used to experiencing these conditions in my lounge room, in front of the fire with an espresso and biscotti. Not frozen to my saddle with icicles dripping from my nose and being unable to feel my legs.

The race started out well enough, even though it was bitterly cold, and it was fine when we were in the middle of the peloton. But then the crosswinds hit and I found out what it means to be a domestique.

My team leader demanded I get up front in our team's echelon to protect him from the wind. He sat four riders back so he was well covered and there I was, exposed to the brunt of the wind. Every time I tried to roll back through the group, I got reminded in no uncertain terms of my place in the pecking order, and what I was there for.

I always thought domestique was a glamorous, noble word when applied to cycling. You know, the consummate team man who will do anything for his fellow rider's success. Now I know it's just about having your eyelashes frozen to your face and standing downwind when the team leader takes a comfort stop. That's not the kind of glamour usually found in Milan but it's what I encountered on Sunday.

It was sweet relief when we got the word that the race had been stopped and we were taking a coach transfer to the other side of the Turchino. Half the guys had to be lifted from the saddle and almost carried to their buses - but that's where the fun really began.

By the time we arrived at the restart, I'd already decided I wasn't rejoining the race. I had tried Jens Voigt's usual tactic just before we stopped but my tongue got frozen to my teeth halfway through "Shut up, legs". A handful of my team-mates decided to join me.

But the real interest was over at the Omega Pharma-Quickstep bus, where we saw one of the soigneurs trying to drag Tom Boonen out of the bus by his ankles. The big Belgian was hanging on to the handrail for dear life, screaming something about how racing in blizzards was explicitly excluded from his contract and that he was going to kill Mark Cavendish for telling him that just one extra layer would be fine.

Meanwhile, Mark Cavendish and Sylvain Chavanel were just standing near the bus in 17 different kinds of Gore-Tex, shaking their heads and plotting their strategy. Whatever it was, it didn't come off although Chavanel gave it a good go in the end to get fourth, while Cav wound up ninth.

That's a whole lot better than me and Matt Goss, who came to his senses and realised he wasn't nearly crazy enough to try and beat Peter Sagan in subzero conditions. Meanwhile, it turned out Sagan wasn't nearly smart enough to win the race. If he did any research, he'd know that you just sit third wheel off Fabian Cancellara and cherry-pick the win in the last 100m, a la Gerrans last year and Ciolek on Sunday.

I don't know what I'm going to do when it's my turn to go for the race win in a few years, because Spartacus will be well and truly retired. But I'm certain I won't be lining up in Milan if Armageddon is forecast again.

Let's hope for better conditions in Belgium for the next classic, this weekend's Gent-Wevelgem in Belgium. Given it's in his homeland, Boonen might just finish putting all the toys back in the Omega Pharma-Quickstep cot by the time we start.

top
Comments (7)
About this Blog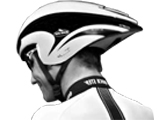 Domestique Bliss - As told to Michael Rogers
TV
Food
Films
Documentary
World News Australia
Sport
About SBS
Business
Internet and Technology
Cycling Central
Festival Reports
Tour De France