Cycling: Incycle S2020 Ep14
A comprehensive look at the world of cycling, and all the best highlights from Australia and around the world.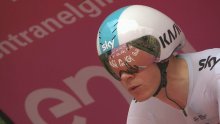 Cycling: Incycle S2020 Ep14
'It's crunch time' - Bicycle Network CEO Craig Richards talks about the cycling boom
Former Brazil striker Fred cycling 600km for charity
Rupert wraps up last big block of training ahead of VRAAM
Rupert escalates VRAAM preparation during 'Hell Week 2'
Giro moments: the legendary Maglia Nera
Giro moments: impressive solo victories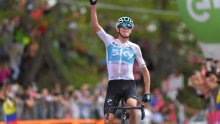 Cycling: Incycle S2020 Ep12
Rupert talks recovery, preparation after Hell Week 1
Filippo Pozzato's extraordinary bike collection
Moments in pink: the unlikely wearers of the maglia rosa
'I had always hoped it would happen' - Paris-Roubaix a race made for Sarah Roy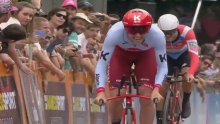 NRS on Zwift - Event 1 recap
Guinness on VRAAM's 'underlying' mental health role
The logistical nightmare of the 2,000km transfer at the 2014 Giro d'Italia
How does it feel to receive a wildcard invite to the Tour de France?
Bigla-Katusha riders share their lockdown experience
How many kilometres did Rupert ride in Hell Week 1 for VRAAM prep?
Lockdown Survival - Binge on the best cycling
Mitchelton-Scott's grandest tour - Key Vuelta 2018 mountain stages
The road to the Tour de France starts here - with your official broadcaster SBS.