One of the best pairings in world cycling, Froome and Porte will begin their 2015 campaign in the Apple Isle after their season ending break.

"We are excited and honoured to not only have Richie support and race at his home event again, but to also have a Grand Tour winner in Chris Froome racing is a massive coup," said race director Nigel Baker.

"The presence of both Porte and Froome will no doubt put Tasmania on the map worldwide."

Both Froome and Porte will race the Saturday Kermese at Symmons Plains before the Stan Seijka Classic on Sunday evening around the Launceston CBD circuit.

The Sky duo will be joined in the elite men's race by approximately 100 of Australia's best National Road Series riders from teams such as Avanti, Drapac and Budget Forklifts.

"We are expecting a crowd in excess of 20,000 people to line the CBD circuit to watch what is arguably the best street circuit criterium in Australia," said Baker.

This year's women's event will feature pro tour teams Orica-AIS as well as Rochelle Gilmore's Honda Wiggle team. Australian Criterium champion Sarah Roy from the Roxsolt team along with local stars Macey Stewart, Georgia Baker and Amy Cure will also race.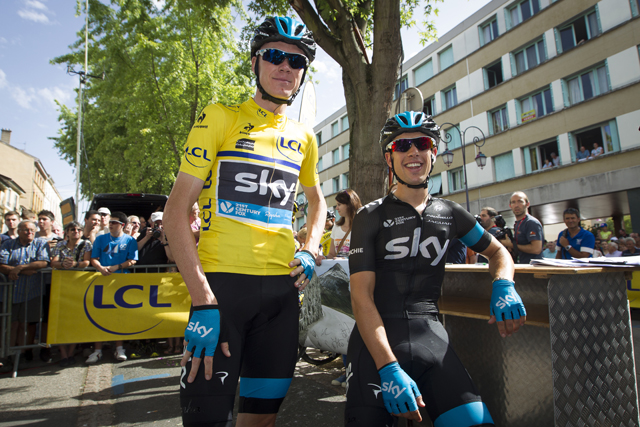 (Chris Froome and Richie Porte will add Grand Tour star power to the Stan Seijka Classic - Getty)

TV rights have yet to be finalised but organisers are in negotiations to televise the event live around Australia.