Hinault won five Tour de France titles between 1978 and 1985, three at the Giro d'Italia and two at the Vuelta a Espana.

"If I met him (Armstrong) today I would not talk to him. I would not even say hello," Hinault told AFP.

The man known as 'The Badger' also defended the contemporary reputation of cycling, saying the sport "is no more rotten than the others."

"They should look at all sports. Cycling is no more rotten than the others," he said. "People are always picking on cycling."

Hinault, who lives on a farm at Calorguen in Brittany, said he has no regrets about his own career.

"If tomorrow, you asked me 'you are 20 you start again', I would restart the same life," he said. "I have a dream life, I wish everyone could have a life like me."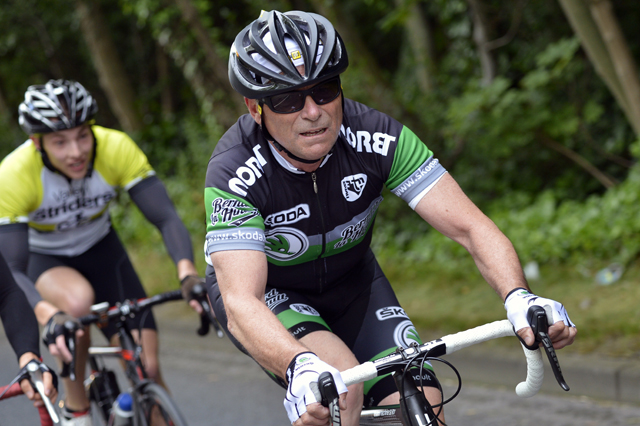 (Bernard Hinault in Leeds, England, before the start of the 101st edition of the Tour de France)

Now working for ASO, the organisers of the Tour, Hinault still makes time for the bike in a busy work week.

"I ride two or three times a week, between 80 and 100 kilometers. There is the same pleasure even if we go slower," he said.

Hinault told AFP he remembers every race, starting with his first big win at the age of 16 in a local race.

He singled out rivalries with American Greg LeMond, fellow Frenchman Laurent Fignon and the Dutch rider Joop Zoetemelk as highlights during his racing career.

Zoetemelk came second six times in the Tour de France, three of those behind Hinault. "He gave me the most trouble," he said.

"That is the spirit of sport. At 9:00am we start the fight, at 5:00pm we finish, at 7:00pm we eat and laugh together. The fight starts again the next day."

The pugnacious Badger in pictures