(Read Episode 1 and Episode 2)

Episode 3: Touch Down, Settle Down

After 30 plus hours, three change overs and a healthy handful of sleeping tablets we have touched down at our departure point - La Paz, Bolivia. Much to our relief the bags and bikes have joined us too!

The view is breathtaking and so is the altitude. I am clamouring for air the second I alight from the plane. With every gentle step I fatigue more. From sea level to 3,600 metres in a plane ride - feels like we have been hit with a sledgehammer.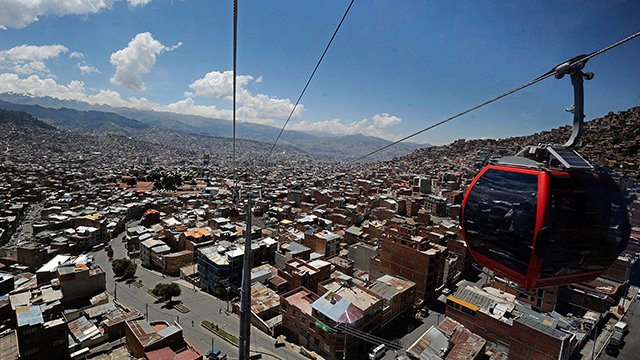 La Paz, Bolivia (Getty Images)

The view is spectacular - snow capped mountains peering overhead. We jump in a jeep and begin the break-screeching descent from El Alto down into central La Paz and our home - the Hostel Cyclista, a hub for like minded people - for however long it takes to get our breathing struggles under control.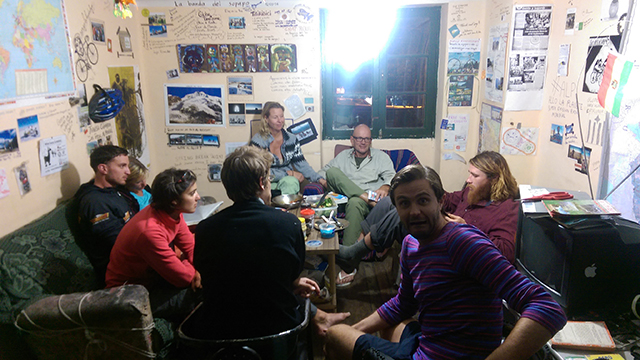 The first afternoon is spent wondering - perhaps slowly crawling is more accurate - on foot. We stop for lunch at the markets near the church. For $2 we feast on rice, meat, chorizo, onion and capsicum. Dr Nick has gone "loco" on the amount of chili he added, a mistake I look forward to witnessing. The locals meanwhile feast on the foreign, overexcited gringos in their midst.

After a short wander in the markets it's time to assemble our bike. No problems there except my pedals went on a holiday of their own in transit. I borrow some from a rider who is heading back home.

Nick and I embark on an epic feast and pack our bags, which are now swarming with items.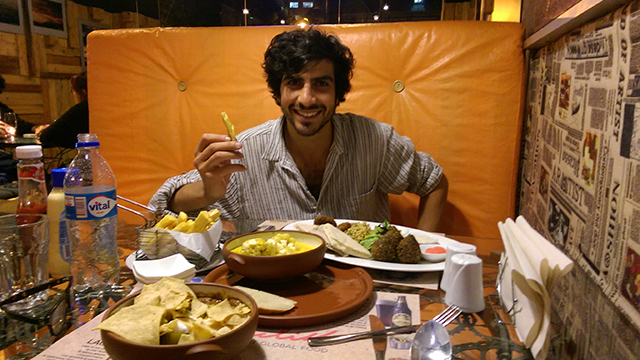 It's off to bed early tonight, a 7pm curtain call. Our new American, French, Peruvian and Namibian houseguests (all eight who are sharing about a plunge pools worth of floor space with us) head out on the town. We don't hear them come in at 1am and we won't stir until 8.30am. After thirteen hours sleep hopefully the jet lag and altitude will be behind us.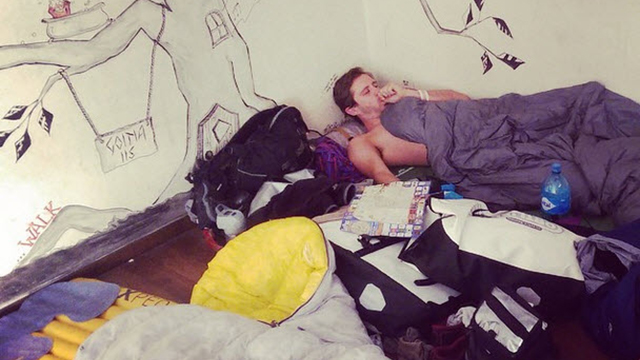 Share your support for the pair on Twitter using #2on2doPeru and tune in for tomorrow for the next installment.