Episode 5: The never-ending slope
Day 2: Huarina to within 19km of Copacabana (41km)
Top Speed 55km/h

I think I now know why everyone I have spoken to about cycling this route has done it in the opposite direction to us. My hypothesis? Cuzco to La Paz must be downhill the entire way!

I would conservatively estimate that 80 per cent of today's arduous ride was uphill.

Now that sounds bad when you are lugging 30 kilograms worth of your life on your bike, and it is. But you would be seriously hard pressed to ride on such a supremely beautiful road anywhere else in the world. It is such a contrast, the seemingly horrid never ending hill with the distraction of a sublimely beautiful, seemingly infinite stretch of sapphire blue water that is lake Winaymarca.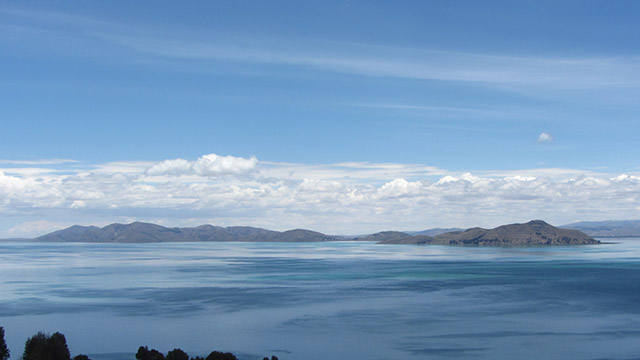 Every swtich-back, every blind turn - as we say "please be the last one" - is eclipsed by a more breathtaking view than the previous corner. We really are lucky to be able to savour such an idyllic vista.

We stopped twice as frequently along the roadside today - sure because our legs are creaming - but also just to pause and admire the view of the lake from what feels like the top of the world. I'm sure if I squint hard enough I can just make out the SBS studios in Sydney.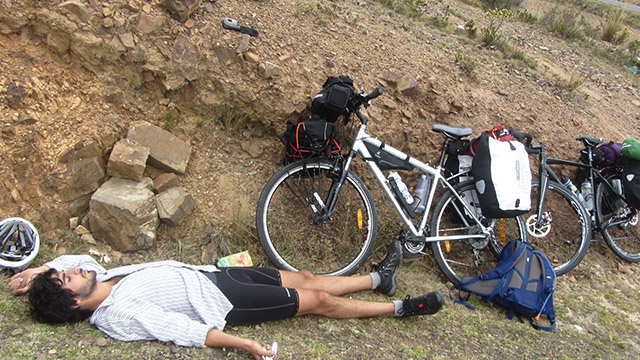 A roadside rest

It wasn't all tough work in the saddle. A quick trip across the lake on what was hardly a seaworthy craft was certainly memorable.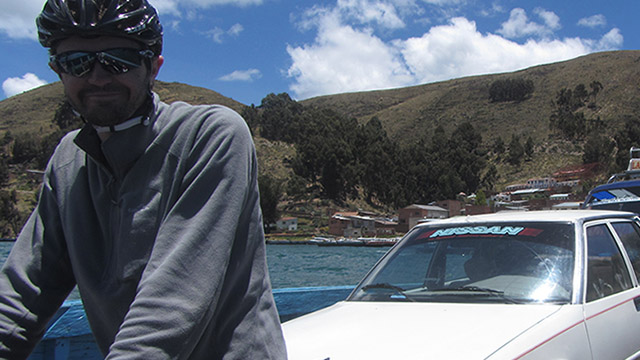 Dr Nick continues to dazzle in the culinary department. Today's dinner was a stir-fry rice concoction that magically released the tension in the tired muscles with every heaped mouthful.

It is 7pm now and we are both zipped up in our tents (both a lot better assembled after a night fine tuning the process) another early night beckons - I am sure we will both sleep like logs.

Share your support for the pair on Twitter using #2on2doPeru and tune in for tomorrow for the next installment.