That was the scenario for Katie Compton at the second cyclo-cross world cup of the 2014/2015 season in Koksijde, Belgium, as an asthma attack struck her mid-race and she was denied treatment by the intervention of an overzealous official.

The American who won the opening race of the series, and led the World Cup, reportedly had a mild cold which exacerbated the attack and was asking for a puffer from her husband Mark Legg-Compton to get her breathing under control. Instead, a marshall tried to stop Legg-Compton from reaching his distressed partner because he wasn't allowed to cross a yellow tape line in the start-finish area.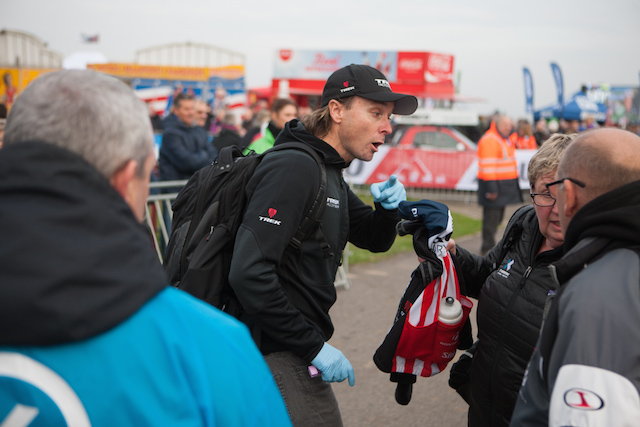 Heated... Mark Legg-Compton argues with marshalls in the start-finish area. (Balint Hamvas)

Initially the marshall was successful, but after a heated argument, common sense prevailed and Legg-Compton was able to pass on the puffer to alleviate the asthma attack.

Compton's ill-health and the delay caused by the marshall in getting treatment meant a good result was well out of reach for the American. She did however go on to finish, completing the race in 10th.

According to Legg-Compton the official later came over to clear the air and apologise. He said the apology was accepted and the incident put behind both parties.