(Read earlier episodes here)

Episode 7: Beyond Bolivia
Day 4: Copacabana to just past Juli (Peru)
Distance traveled: 67km

Any day that starts with a hot shower is going to be a good one.

We climbed our way towards the Bolivian border and as has been the way all trip almost every person we passed wished us well. Their smiles lacked the full compliment of teeth but nothing else as they urged us on. As we reached the ramshackle immigration station there was a feeling of sadness and excitement. One country down, one to go!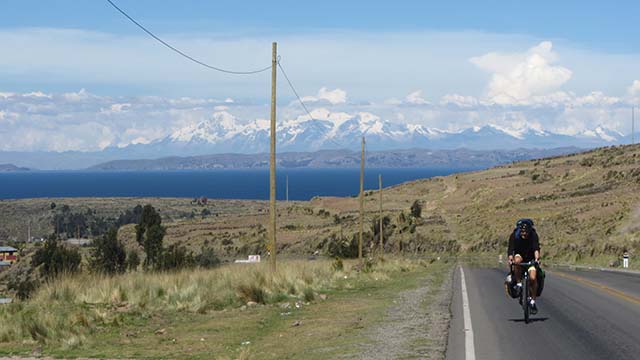 Peru rolled out the red carpet in the form of the flattest roads we have had so far. Hammering along, the breeze at our backs and blue sky and sunshine overhead there was a lot to like about our new host country.

An avocado and tomato sambo was only brief respite as we wanted to put the kilometres behind us. After a brief stint on the front Dr Nick assumed the pace-setting as we conquered our first hills on Peruvian soil.

It was a quiet day in terms of traffic with some kind of political protest resulting in rocks and occasionally people linking arms to blockade the traffic. The locals were happy to let some struggling cyclists through.

From then on there was the lake on our right and a brief smattering of donkeys, pigs and sheep but little else.

Our first camping spot in Peru will surely be impossible to surpass.
Towering mountains on three sides, the river in front and a mud brick ruin offering protection from the wind.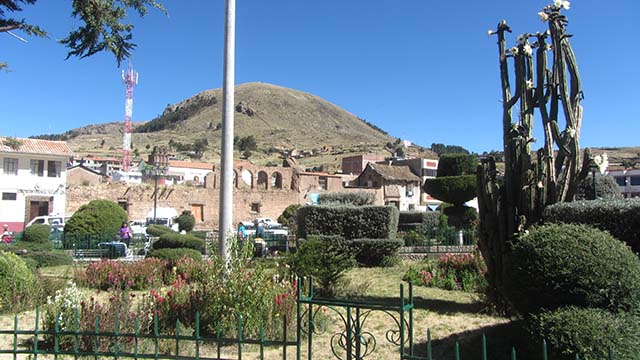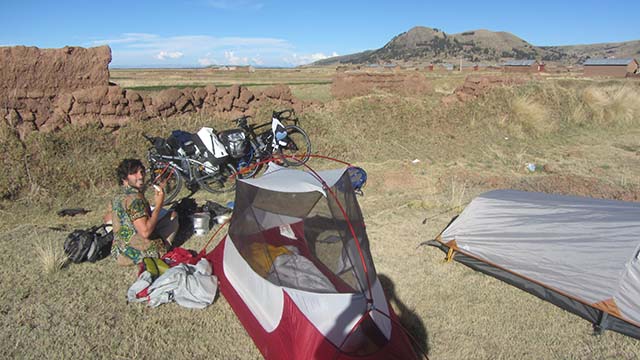 The doctor and I sit in silence. Wolfing down our rice and vegetables admiring the view. We both agree we wouldn't want to be anywhere in the world right now. Although I think our legs would probably swap this remarkable setting for a hot bath.
Share your support for the pair on Twitter using #2on2doPeru and tune in for tomorrow for the next installment.